October 11 - October 25, 2017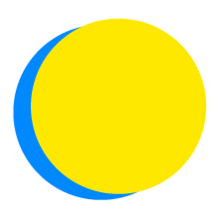 October 11 - October 25, 2017
B&D DC Eco Nationals
Beveridge & Diamond, PC
Points Total
0

Today

0

This Week

2,974

Total
Team Impact
up to

9.0

locally sourced meals

consumed

up to

22

meatless or vegan meals

consumed

up to

1.0

organic meals

consumed

up to

5.0

outdoor meals

consumed

up to

16

whole food meals

consumed

up to

58

pounds of CO2

have been saved

up to

480

minutes

not spent in front of a screen

up to

48

disposable cups

not sent to the landfill

up to

1.9

pounds of paper

have been saved

up to

8.0

plastic bottles

not sent to the landfill

up to

1,180

gallons of water

have been saved

up to

1,250

minutes

spent exercising

up to

60

minutes

of additional sleep

up to

18

more servings

of fruits and vegetables

up to

385

minutes

spent outdoors
October 25 at 2:10 PM

I was in North Carolina and able to eat outside in the beautiful pines of Chapel Hill.  Love getting to appreciate nature during the work week! :)

October 25 at 1:27 PM

YAY ECO CHALLENGE!

October 25 at 10:27 AM

This is always an interesting challenge.

October 24 at 10:31 AM

We have reusable water bottles (Tervis-type) that we can reuse all day.

October 24 at 10:30 AM

We keep reusable bags in both of our cars -- it makes it easy.

October 24 at 10:29 AM

Finally got to the pick-your-own farm!  The grandkids had a blast!
16 Team Members
Recently active team members
October 25, 2017

Completed More Than One Daily Action on 10/25/17

October 25, 2017

Posted to Your Feed

October 25, 2017

Credited Someone for a Referral

October 25, 2017

Recruited a Participant

October 25, 2017

Completed More Than One Daily Action on 10/25/17

October 25, 2017

Posted to Your Feed

October 25, 2017

Completed More Than One Daily Action on 10/25/17

October 23, 2017

Completed More Than One Daily Action on 10/23/17

October 24, 2017

Completed EcoLearner One-Time Action

October 23, 2017

Completed More Than One Daily Action on 10/23/17
Competitions