October 11 - October 25, 2017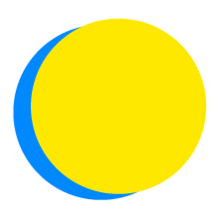 October 11 - October 25, 2017
Port of Portland
Port of Portland
Points Total
0

Today

0

This Week

28,478

Total
Team Impact
up to

21

locally sourced meals

consumed

up to

245

meatless or vegan meals

consumed

up to

145

organic meals

consumed

up to

26

outdoor meals

consumed

up to

125

whole food meals

consumed

up to

78

zero-waste meals

consumed

up to

225

miles

traveled by bike

up to

636

miles

traveled by bus

up to

240

miles

traveled by carpool

up to

1,511

pounds of CO2

have been saved

up to

55

lightbulbs

replaced

up to

3,195

minutes

not spent in front of a screen

up to

312

disposable cups

not sent to the landfill

up to

14

pounds of paper

have been saved

up to

318

plastic bottles

not sent to the landfill

up to

70

pounds

waste composted

up to

5,217

gallons of water

have been saved

up to

11,775

minutes

spent exercising

up to

7,560

minutes

of additional sleep

up to

93

more servings

of fruits and vegetables

up to

7.0

phone calls

made to public officials or leaders

up to

45

letters or emails

sent to public officials or leaders

up to

71

hours

volunteered

up to

7,620

minutes

spent outdoors
April 10 at 3:44 PM

It went well.  I did not finish, though.  It was such a short challenge.  I learned a lot about bio digesters.  Very cool!

November 15 at 1:24 PM

It really helped with becoming more self aware of your choices, not just your individual challenge. As well has having some self care practices become priority.

November 14 at 3:16 PM

So far I am maintaining my new less-screen-time habit and making low/no waste meals from scratch at home. 

November 13 at 12:28 PM

I learned how simple & easy it was to make a few changes that ultimately could add up to so much more.  The reduction of screen time (and disconnecting from email when outside of work) not only helped my eyes I'm sure, but I noticed that my stress level seemed lower & I was able to actually spend some of that time reading (a real book,...

November 11 at 9:56 PM

It does not take much to make a difference.  Change takes baby steps.

November 10 at 2:37 PM

Joining the Challenge added incentive to do the things I have am trying to do on a daily basis.  Getting credit for it makes it easier to remember and encouraged me to turn off the screen and go for a walk!
112 Team Members
Recently active team members
October 25, 2017

Posted to Your Feed

October 25, 2017

Completed More Than One Daily Action on 10/25/17

October 25, 2017

Completed EcoPro One-Time Action

October 25, 2017

Completed More Than One Daily Action on 10/25/17

October 25, 2017

Completed More Than One Daily Action on 10/25/17

October 25, 2017

Posted to Your Feed

October 25, 2017

Posted to Your Feed

October 25, 2017

Completed More Than One Daily Action on 10/25/17

October 25, 2017

Posted to Your Feed

October 25, 2017

Posted to Your Feed
Competitions