October 11 - October 25, 2017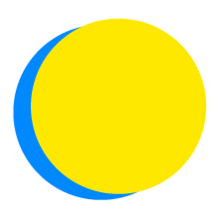 October 11 - October 25, 2017
Green Queens
Beneficial State Bank & Foundation
Points Total
0

Today

0

This Week

4,612

Total
Team Impact
up to

37

meatless or vegan meals

consumed

up to

8.0

zero-waste meals

consumed

up to

61

pounds of CO2

have been saved

up to

5.0

lightbulbs

replaced

up to

1,230

minutes

not spent in front of a screen

up to

10

disposable cups

not sent to the landfill

up to

114

plastic bottles

not sent to the landfill

up to

1,555

gallons of water

have been saved

up to

1,385

minutes

spent exercising

up to

1,245

minutes

of additional sleep

up to

105

more servings

of fruits and vegetables

up to

13

conversations

with people

up to

8.0

hours

volunteered

up to

330

minutes

spent outdoors
October 20 at 10:11 AM

Its a beautiful rainy day today.

October 18 at 3:18 PM

Perfect weather, let's go for a walk! 

October 16 at 9:31 AM

HAPPY MONDAY EVERYONE!

October 14 at 5:37 PM

Was able to go to the Farmers Market (cook off) today! Loved spending some time outside and buying local foods. I was able to accomplish that challenge today!

October 13 at 12:12 PM

Don't forget to check in over the weekend!

October 11 at 4:44 PM

Anyone interested in Recycler/Composter Training .. Sequoia Community Corps offers a "Going Green" Recycling Presentation to local schools and community members. 
9 Team Members
Recently active team members
October 25, 2017

Completed EcoLearner One-Time Action

October 25, 2017

Completed More Than One Daily Action on 10/25/17

October 25, 2017

Completed More Than One Daily Action on 10/25/17

October 24, 2017

Completed More Than One Daily Action on 10/24/17

October 23, 2017

Completed EcoPro One-Time Action

October 20, 2017

Posted to Your Feed

October 20, 2017

Completed More Than One Daily Action on 10/20/17

October 20, 2017

Completed More Than One Daily Action on 10/20/17

October 11, 2017

Completed Actions Assessment
Competitions