October 11 - October 25, 2017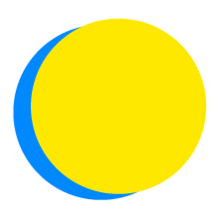 October 11 - October 25, 2017
UBC CONS 210 Course
University of British Columbia
Points Total
0

Today

0

This Week

5,619

Total
Team Impact
up to

14

locally sourced meals

consumed

up to

112

meatless or vegan meals

consumed

up to

28

organic meals

consumed

up to

19

outdoor meals

consumed

up to

13

whole food meals

consumed

up to

3.0

zero-waste meals

consumed

up to

70

miles

traveled by bike

up to

172

miles

traveled by bus

up to

70

miles

traveled by foot

up to

522

pounds of CO2

have been saved

up to

10

lightbulbs

replaced

up to

910

minutes

not spent in front of a screen

up to

1.3

pounds of paper

have been saved

up to

96

plastic bottles

not sent to the landfill

up to

0.7

pounds

waste composted

up to

1,904

gallons of water

have been saved

up to

1,115

minutes

spent exercising

up to

805

minutes

of additional sleep

up to

9.0

more servings

of fruits and vegetables

up to

3.0

conversations

with people

up to

12

hours

volunteered

up to

1,223

minutes

spent outdoors
October 26 at 4:29 PM

I really enjoyed having meals outdoors even when the weather is not that great. I felt like getting closer to nature and that whole experience is relaxing! Thank you Eco chanllenge

October 24 at 2:46 PM

I just love saving the environment

October 17 at 7:38 PM

I wasn't sure how eating outside would be helpful for the ecochallenge but considering how pleasant it is, I now want to see green spaces designated for lunch breaks

October 17 at 4:10 PM

It is a fun challenge to be doing actually! I've found a lot of tasty vegan recipies on pinterest and enjoyed making  

October 16 at 7:58 PM

So I'm having a(n early) halloween party on saturday and trying to get everyone to BYOC (bring your own cup) to reduce waste is a lot harder than I expected. Behavioural change definitely requires huge incentives because otherwise people don't seem to put enough effort into changing their habits.

October 12 at 1:17 AM

I went around campus today to analyze impacts of climate change on the landscape. I went through a checklist and doing that allowed me to reflect more about what climate change looks like in my community.
88 Team Members
Recently active team members
October 25, 2017

Completed More Than One Daily Action on 10/25/17

October 25, 2017

Completed More Than One Daily Action on 10/25/17

October 25, 2017

Completed More Than One Daily Action on 10/25/17

October 25, 2017

Completed More Than One Daily Action on 10/25/17

October 25, 2017

Completed More Than One Daily Action on 10/25/17

October 25, 2017

Completed More Than One Daily Action on 10/25/17

October 25, 2017

Completed More Than One Daily Action on 10/25/17

October 25, 2017

Completed More Than One Daily Action on 10/25/17

October 25, 2017

Completed More Than One Daily Action on 10/25/17

October 24, 2017

Completed One Daily Action on 10/24/17
Competitions