October 11 - October 25, 2017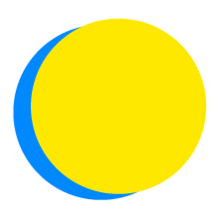 October 11 - October 25, 2017
Pacific Continental Bank
Pacific Continental Bank
Points Total
0

Today

0

This Week

7,788

Total
Team Impact
up to

40

meatless or vegan meals

consumed

up to

30

organic meals

consumed

up to

59

whole food meals

consumed

up to

10

zero-waste meals

consumed

up to

70

miles

traveled by bike

up to

298

miles

traveled by bus

up to

384

pounds of CO2

have been saved

up to

4.0

lightbulbs

replaced

up to

570

minutes

not spent in front of a screen

up to

68

disposable cups

not sent to the landfill

up to

4.4

pounds of paper

have been saved

up to

127

plastic bottles

not sent to the landfill

up to

0.7

pounds

waste composted

up to

4,040

gallons of water

have been saved

up to

2,085

minutes

spent exercising

up to

915

minutes

of additional sleep

up to

20

more servings

of fruits and vegetables

up to

19

conversations

with people

up to

6.0

hours

volunteered

up to

1,640

minutes

spent outdoors
October 26 at 9:51 AM

I just purchased home grown honey from Nelson - Yum !  Thank you Nelson for raising your bees to be such great honey producers !

October 26 at 9:49 AM

This was so much fun again this year - i'm happy to make an impact - small actions add up !

October 25 at 9:16 PM

Finally going paperless for one of my bills--has not been easy to switch--not user friendly by any means, had to call them to get help.

October 25 at 9:11 PM

I have so enjoyed this ecochallenge with my PCB coworkers--bitter sweet of course.

October 25 at 4:08 PM

I'm definitely going keep up the effort after the challenge!

October 25 at 3:52 PM

If you haven't checked out the Audit Toxic Cleaning Products in my Home - under the Health category of challenges- it is a real eye opener!  Even the 'green' products I thought were good did not get very high ratings.
45 Team Members
Recently active team members
October 25, 2017

Completed EcoLearner One-Time Action

October 25, 2017

Completed EcoPro One-Time Action

October 25, 2017

Completed More Than One Daily Action on 10/25/17

October 25, 2017

Posted to Your Feed

October 25, 2017

Completed More Than One Daily Action on 10/25/17

October 25, 2017

Completed More Than One Daily Action on 10/25/17

October 25, 2017

Completed EcoPro One-Time Action

October 25, 2017

Posted to Your Feed

October 25, 2017

Completed One Daily Action on 10/25/17

October 24, 2017

Posted to Your Feed
Competitions