October 11 - October 25, 2017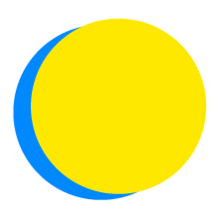 October 11 - October 25, 2017
CCC EcoWarriors
NW Natural - CCC
Points Total
0

Today

0

This Week

3,851

Total
Team Impact
up to

100

miles

traveled by bus

up to

376

pounds of CO2

have been saved

up to

4

disposable cups

not sent to the landfill

up to

1,080

minutes

spent exercising

up to

66

conversations

with people

up to

4

lightbulbs

replaced

up to

990

minutes

spent outdoors

up to

111

plastic bottles

not sent to the landfill

up to

15

more servings

of fruits and vegetables

up to

390

minutes

not spent in front of a screen

up to

1,200

minutes

of additional sleep

up to

28

miles

traveled by foot

up to

21

pounds

waste composted

up to

894

gallons of water

have been saved

up to

28

whole food meals

consumed

up to

26

zero-waste meals

consumed
October 26 at 9:43 AM

The Challenge went well, and I learned I have a lot of work yet to do, so I am going to print my challenges, so they don't end just because the Eco Challenge has ended, this are challenges I found are good, and that should continue, and be built on. So my challenges are not ending, but just beginning!

October 25 at 1:16 PM

Found a couple of non profit organizations, I'll be emailing them just a little later today for information on being a member.

October 25 at 1:14 PM

I think that the brushing my teeth without water is starting to become a habit because I didn't even have to think about it this time. But it does help that I switched to a charcoal powder teeth cleaner because it can't get wet until its in your mouth.

October 25 at 8:53 AM

I am so amazed at this challenge, and how I was able to do some of the challenges listed. I have had a lot of fun. I am going to print these challenges so I can continue them, and some of them I do anyways. I am excited about the community garden where I live, where we are able to grow food, to help our community be more sustainable. What an...

October 24 at 10:26 AM

My friend just posted how her and her family just went to a local farm and picked some apples, and I am going to ask her to take me with her the next time she goes. It looked like they had a lot of fun, and I can't wait I have never went to pick apples, and I am excited

October 24 at 9:03 AM

I am also going to try canning with my daughter, I have never done it, but I have talked to others that have, and they love it.
24 Team Members
Recently active team members
October 25, 2017

Completed More Than One Daily Action on 10/25/17

October 25, 2017

Posted to Your Feed

October 25, 2017

Completed EcoLearner One-Time Action

October 25, 2017

Completed More Than One Daily Action on 10/25/17

October 25, 2017

Completed More Than One Daily Action on 10/25/17

October 25, 2017

Completed More Than One Daily Action on 10/25/17

October 25, 2017

Completed More Than One Daily Action on 10/25/17

October 24, 2017

Completed More Than One Daily Action on 10/24/17

October 23, 2017

Posted to Your Feed

October 20, 2017

Recruited a Teammate
Competitions