October 11 - October 25, 2017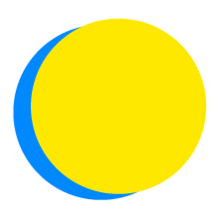 October 11 - October 25, 2017
Beneficial State Bank and Albina Community Bank
Beneficial State Bank & Foundation
Points Total
0

Today

0

This Week

6,821

Total
Team Impact
up to

2.0

locally sourced meals

consumed

up to

28

meatless or vegan meals

consumed

up to

41

organic meals

consumed

up to

12

whole food meals

consumed

up to

14

zero-waste meals

consumed

up to

12

miles

traveled by bike

up to

196

miles

traveled by carpool

up to

1,216

pounds of CO2

have been saved

up to

22

lightbulbs

replaced

up to

930

minutes

not spent in front of a screen

up to

71

disposable cups

not sent to the landfill

up to

4.0

pounds of paper

have been saved

up to

183

plastic bottles

not sent to the landfill

up to

0.7

pounds

waste composted

up to

1,625

gallons of water

have been saved

up to

2,845

minutes

spent exercising

up to

3,150

minutes

of additional sleep

up to

59

more servings

of fruits and vegetables

up to

1.0

hours

volunteered

up to

1,915

minutes

spent outdoors
October 25 at 4:18 PM

Fifteen days! I managed to average 13,400 steps a day during this challenge--and not a single day under 10,000 steps. Feels great and I'm sure I'll keep it up as much as possible and see how long I can keep the streak alive: Ecochallenge or no!

October 25 at 2:15 PM

I commit to keep up the habits i have formed !

October 25 at 12:58 PM

We have been cooking at home a little bit more than usual.  We are saving money on buying out daily and meal prepping.

October 25 at 11:12 AM

Woke up at 5:30AM and completed a 3-mile run - an invigorating way to start the day & a good way to experience the quiet stillness of nature in the morning

October 25 at 8:47 AM

What a great way to make an impact!  Even though the challenge is over I'll be taking these practices with me going forward.

October 25 at 8:46 AM

Today I walked 3 miles!
60 Team Members
Recently active team members
October 25, 2017

Completed More Than One Daily Action on 10/25/17

October 25, 2017

Completed One Daily Action on 10/25/17

October 25, 2017

Posted to Your Feed

October 25, 2017

Completed EcoLearner One-Time Action

October 25, 2017

Completed EcoLeader One-Time Action

October 25, 2017

Posted to Your Feed

October 25, 2017

Completed One Daily Action on 10/25/17

October 25, 2017

Completed More Than One Daily Action on 10/25/17

October 25, 2017

Completed More Than One Daily Action on 10/25/17

October 25, 2017

Posted to Your Feed
Competitions