October 11 - October 25, 2017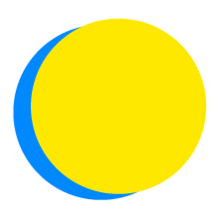 October 11 - October 25, 2017
WSHS Wildcats APES Period 7/8
POINTS TOTAL
0

TODAY

0

THIS WEEK

2,886

TOTAL
team impact
UP TO

15

conversations

with people

UP TO

1,288

gallons of water

have been saved

UP TO

4.0

hours

volunteered

UP TO

1.0

meatless or vegan meal

consumed

UP TO

44

miles

traveled by bus

UP TO

95

miles

traveled by carpool

UP TO

279

minutes

of additional sleep

UP TO

1,050

minutes

spent exercising

UP TO

430

minutes

spent outdoors

UP TO

585

minutes

not spent in front of a screen

UP TO

5.0

organic meals

consumed

UP TO

3.0

plastic bottles

not sent to the landfill

UP TO

146

pounds of CO2

have been saved

UP TO

1.7

pounds of paper

have been saved

UP TO

6.0

more servings

of fruits and vegetables
October 25 at 9:08 AM

Watching Super Size me was very insightful to the way we eat today. Our society has become one that is fast pace. People no longer take the time to actually st down and have a home cooked meal with each other. Instead, we run to fast food restaurants such as Wendy's or McDonald's, and the food is being made as fast as we run around, maybe even...

October 25 at 9:02 AM

It was kind of hard seeing that I do not own my a place, and I am just a senior, however I suggested it to my mother and she was so excited to do it. We ate organic pears, apples and cheese. Even though the meals were small, the impact that they had on my body was amazing. I think even my skin became clearer. 

October 23 at 4:28 AM

I'm constantly forgetting to go online and record my progress

October 22 at 7:07 PM

How are the other classes beating us this badly?

October 22 at 7:05 PM

I just found out how hard it is to login while your cat is demanding attention.

October 18 at 6:20 PM

I want to stop using plastic water bottles, but all of my reusable ones leak... 😫   I need to go shopping

October 16 at 9:54 PM

October 16 at 8:47 AM

I keep forgetting to do stuff and even if I do the stuff I forgot to put it down here.

October 13 at 8:49 AM

Boy do I love the environment!

October 10 at 9:20 PM

Simply doing this for class really. But it is good motive for cleaning my room... it really is a mess.
20 Team Members
Recently active team members
October 25, 2017

Completed More Than One Daily Action on 10/25/17

October 25, 2017

Completed EcoPro One-Time Action

October 25, 2017

Completed One Daily Action on 10/25/17

October 25, 2017

Completed More Than One Daily Action on 10/25/17

October 25, 2017

Completed More Than One Daily Action on 10/25/17

October 25, 2017

Completed EcoLearner One-Time Action

October 25, 2017

Completed More Than One Daily Action on 10/25/17

October 25, 2017

Completed More Than One Daily Action on 10/25/17

October 25, 2017

Completed More Than One Daily Action on 10/25/17

October 25, 2017

Completed More Than One Daily Action on 10/25/17
Competitions