October 11 - October 25, 2017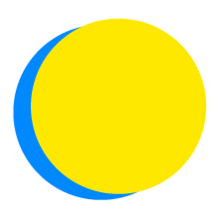 October 11 - October 25, 2017
UW-L ENV 201 Braun
University of Wisconsin - La Crosse
POINTS TOTAL
0

TODAY

0

THIS WEEK

5,083

TOTAL
team impact
UP TO

20

disposable cups

not sent to the landfill

UP TO

3,276

gallons of water

have been saved

UP TO

78

meatless or vegan meals

consumed

UP TO

15

miles

traveled by bike

UP TO

32

miles

traveled by foot

UP TO

1,840

minutes

of additional sleep

UP TO

3,550

minutes

spent exercising

UP TO

2,170

minutes

spent outdoors

UP TO

262

plastic bottles

not sent to the landfill

UP TO

205

pounds of CO2

have been saved

UP TO

79

more servings

of fruits and vegetables
October 25 at 2:19 PM

One of my challenges was taking 5 minute showers. This was honestly really difficult and I couldn't accomplish this most days, however I am still trying to work on it.

October 24 at 7:36 PM

Adding an extra 15 min or more walk to my daily life is definitely something I will continue to do after this challenge. Along with keeping the water off while brushing my teeth. 

October 24 at 12:25 PM

Writing down things you're thankful for is a great way to boost your mood.

October 24 at 12:25 PM

In the past I have tried making a point to use my reusable grocery bags, however, I was never very good at remembering to bring them along. Now that I have started this challenge I have taken my reusable bags with me every time I go to the store and I really hope it sticks as a habit after the challenge! 

October 21 at 3:57 PM

Great hike today at Copper Falls State Park in Mellen, Wisconsin! The last of the fall colors.

October 21 at 2:23 PM

Sunset Bluff Hike Was Gnarly

October 21 at 2:22 PM

Did a beach workout instead of my normal indoor workout!

October 21 at 2:21 PM

Enjoyed an outdoor folk concert!

October 19 at 9:44 PM

Honestly eating 1 meatless meal a day is a lot easier than I thought it was going to be... So far so good.

October 18 at 7:58 PM

Beautiful early morning walk!
32 Team Members
Recently active team members
October 25, 2017

Completed More Than One Daily Action on 10/25/17

October 25, 2017

Completed More Than One Daily Action on 10/25/17

October 25, 2017

Completed More Than One Daily Action on 10/25/17

October 25, 2017

Completed More Than One Daily Action on 10/25/17

October 25, 2017

Completed More Than One Daily Action on 10/25/17

October 25, 2017

Completed More Than One Daily Action on 10/25/17

October 25, 2017

Posted to Your Feed

October 25, 2017

Completed More Than One Daily Action on 10/25/17

October 24, 2017

Posted to Your Feed

October 24, 2017

Completed More Than One Daily Action on 10/24/17
Competitions