October 11 - October 25, 2017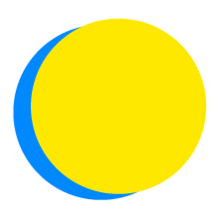 October 11 - October 25, 2017
SPC Net Impact - Transportation
St. Petersburg College
Our Mission is to help people be aware of the transportation issues and guide them to do little things that will help reduce pollution from vehicles and engines.
Points Total
0

Today

0

This Week

1,707

Total
Team Impact
up to

10

miles

traveled by bike

up to

16

miles

traveled by foot

up to

575

pounds of CO2

have been saved

up to

4.0

plastic bottles

not sent to the landfill

up to

450

minutes

spent exercising

up to

28

more servings

of fruits and vegetables
October 25 at 12:08 PM

Last day! Thank you to everyone for participating in our challenge! I plan on staying committed to some of my actions after the eco challenge is over. Is anyone else going to do the same?

October 23 at 1:02 PM

Doing well but forgot to check in on several days and couldn't go back

October 23 at 6:25 AM

2 days to go! What are everyone's thoughts on the challenge so far? It has made me stop to really consider my actions on a daily basis and the impact they have. I've made much more of an effort to plan my trips to reduce my driving time everyday.

October 20 at 8:56 AM

Enjoy this beautiful weather and go for a walk today! 

October 18 at 10:05 AM

A co-worker and I have been bringing in leftover food and sharing lunches. This has not only cut down on my food waste at home, but also has saved fuel from commuting for lunch! 

October 18 at 7:52 AM

We're halfway through the challenge! Keep it up, everyone! 
14 Team Members
Recently active team members
October 25, 2017

Posted to Your Feed

October 25, 2017

Completed More Than One Daily Action on 10/25/17

October 25, 2017

Completed More Than One Daily Action on 10/25/17

October 25, 2017

Completed One Daily Action on 10/25/17

October 23, 2017

Completed More Than One Daily Action on 10/23/17

October 20, 2017

Completed More Than One Daily Action on 10/20/17

October 18, 2017

Posted to Your Feed

October 18, 2017

Completed One Daily Action on 10/18/17

October 18, 2017

Credited Someone for a Referral

October 12, 2017

Completed Actions Assessment
Competitions