October 11 - October 25, 2017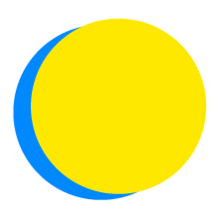 October 11 - October 25, 2017
OCC Set Up
Oregon Convention Center
Points Total
0

Today

0

This Week

3,221

Total
Team Impact
up to

26

locally sourced meals

consumed

up to

19

meatless or vegan meals

consumed

up to

39

organic meals

consumed

up to

1.0

outdoor meals

consumed

up to

22

whole food meals

consumed

up to

11

zero-waste meals

consumed

up to

18

miles

traveled by bus

up to

36

miles

traveled by foot

up to

64

pounds of CO2

have been saved

up to

25

lightbulbs

replaced

up to

270

minutes

not spent in front of a screen

up to

2.0

disposable cups

not sent to the landfill

up to

129

plastic bottles

not sent to the landfill

up to

1,943

gallons of water

have been saved

up to

910

minutes

spent exercising

up to

975

minutes

of additional sleep

up to

30

more servings

of fruits and vegetables

up to

8.0

hours

volunteered

up to

510

minutes

spent outdoors
October 25 at 11:56 PM

This challenge was supper fun I'm glad I joined it's a lot of thing's I'm more aware of that I do like keeping the water on when I brush my teeth and now I  turn it off.... 

October 24 at 1:19 AM

What a beautiful day we had yesterday and it looks like the sun might be around a few more days I know I need it.... 

October 23 at 1:55 PM

Only a few days left of the Eco Challenge. Let's try to finish strong!

October 23 at 10:45 AM

Only a few days left in the challenge but several things I have picked up will carry over.

October 22 at 8:17 PM

Hello all, just checking in I hope you all have a great week..

October 17 at 10:43 PM

how do you wash your hair in 5 mins when you have a lot??
18 Team Members
Recently active team members
October 25, 2017

Completed More Than One Daily Action on 10/25/17

October 25, 2017

Completed More Than One Daily Action on 10/25/17

October 25, 2017

Posted to Your Feed

October 25, 2017

Completed More Than One Daily Action on 10/25/17

October 25, 2017

Completed EcoPro One-Time Action

October 25, 2017

Completed More Than One Daily Action on 10/25/17

October 24, 2017

Recruited %{invitee}

October 23, 2017

Completed More Than One Daily Action on 10/23/17

October 22, 2017

Completed More Than One Daily Action on 10/22/17

October 17, 2017

Completed Actions Assessment
Competitions