October 11 - October 25, 2017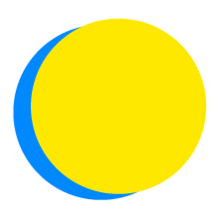 October 11 - October 25, 2017
Marylhurst University
Marylhurst University
Points Total
0

Today

0

This Week

7,383

Total
Team Impact
up to

56

locally sourced meals

consumed

up to

66

meatless or vegan meals

consumed

up to

1.0

organic meals

consumed

up to

30

whole food meals

consumed

up to

35

zero-waste meals

consumed

up to

159

pounds of CO2

have been saved

up to

8.0

lightbulbs

replaced

up to

15

minutes

not spent in front of a screen

up to

45

disposable cups

not sent to the landfill

up to

1.0

pounds of paper

have been saved

up to

80

plastic bottles

not sent to the landfill

up to

4.8

pounds

waste composted

up to

1,020

gallons of water

have been saved

up to

1,715

minutes

spent exercising

up to

720

minutes

of additional sleep

up to

12

more servings

of fruits and vegetables

up to

7.0

hours

volunteered

up to

2,025

minutes

spent outdoors
October 25 at 7:44 PM

I don't think you should be able to buy points. It's good to donate to a cause, but takes the work out of the challenge.

October 25 at 2:51 PM

Throughout the eco-challenge, I concentrated my efforts on separating trash from recyclables, turning off lights every time I left a room (especially classrooms on campus), turning down the thermostat in my residence, and combining trips in my car to reduce gasoline consumption. 

October 25 at 2:22 PM

The world just keeps presenting my eyes with such beauty!  I am loving the scent, colors, and slight bite to the air that Fall brings.  I'm sad to see the challenge ending as it has been so wonderful to see and read about what others have been doing, exploring, and experiencing this year.

October 25 at 1:22 AM

A day that made it easy to make entry in my nature journal and to list gratitudes. Amen, Alleuluia!

October 23 at 7:27 PM

A little sunshine made for a grand autumn day. Jack-o-lanterns - natural beauty; human whimsy!  

October 23 at 11:48 AM

Sure have had some pretty sunrises.  I love the way the world wakes up in the morning, birds begin singing, the sky begins to lighten, it's just beautiful!  I'm grateful to have discovered the nature options in the ecochallenge for this year, they have been a real pleasure to enact!
54 Team Members
Recently active team members
October 25, 2017

Completed More Than One Daily Action on 10/25/17

October 25, 2017

Completed More Than One Daily Action on 10/25/17

October 25, 2017

Posted to Your Feed

October 25, 2017

Completed More Than One Daily Action on 10/25/17

October 25, 2017

Completed More Than One Daily Action on 10/25/17

October 25, 2017

Completed More Than One Daily Action on 10/25/17

October 25, 2017

Posted to Your Feed

October 25, 2017

Posted to Your Feed

October 25, 2017

Completed More Than One Daily Action on 10/25/17

October 25, 2017

Completed EcoLearner One-Time Action
Competitions