October 11 - October 25, 2017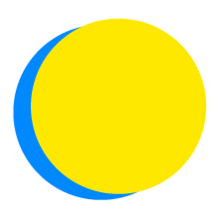 October 11 - October 25, 2017
FWS Ecotypes
U.S. Fish and Wildlife Service
Points Total
0

Today

0

This Week

2,019

Total
Team Impact
up to

10

meatless or vegan meals

consumed

up to

26

whole food meals

consumed

up to

72

miles

traveled by bus

up to

34

pounds of CO2

have been saved

up to

180

minutes

not spent in front of a screen

up to

1.5

pounds of paper

have been saved

up to

600

gallons of water

have been saved

up to

1,165

minutes

spent exercising

up to

510

minutes

of additional sleep

up to

34

more servings

of fruits and vegetables

up to

525

minutes

spent outdoors
October 25 at 2:01 PM

My Ecochallenge this year was to understand and become more proficient in reducing waste especially now that I live here in Hawaii. It was much easier in Oregon. Waste management is very challenging on an island with limited space, high shipping costs and 8 million tourists.  A limited amount of clean paper and cardboard is recycled but much of...

October 21 at 10:07 PM

Getting more sleep is proving the most difficult challenge and remembering to log on is too!  Too many things to do!

October 17 at 1:50 AM

Yup way more difficult to do things daily when I'm back at work.  Not just getting things done but remembering to log them. 

October 13 at 7:10 PM

I did better today by taking dishes with me in my backpack and used at a meeting. Also, instead of using a paper cup for coffee, I used my mug from home.  Little changes to break habits.  It is less convenient but I feel good about it.

October 13 at 10:50 AM

Three days and counting.  Finding decluttering   to be much easier doing a little day by day.  One flat surface at a time. 

October 12 at 12:55 PM

Another day down, how many more?
18 Team Members
Recently active team members
October 25, 2017

Completed EcoPro One-Time Action

October 25, 2017

Completed More Than One Daily Action on 10/25/17

October 25, 2017

Completed More Than One Daily Action on 10/25/17

October 25, 2017

Completed More Than One Daily Action on 10/25/17

October 25, 2017

Completed More Than One Daily Action on 10/25/17

October 23, 2017

Completed One Daily Action on 10/23/17

October 18, 2017

Completed Actions Assessment

October 16, 2017

Completed Actions Assessment

October 16, 2017

Completed EcoLearner One-Time Action

October 12, 2017

Credited %{inviter} for a Referral
Competitions