October 11 - October 25, 2017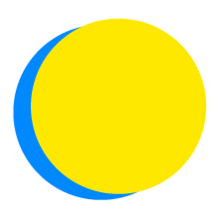 October 11 - October 25, 2017
CLEAResult Columbus Office
CLEAResult
Points Total
0

Today

0

This Week

2,949

Total
Team Impact
up to

19

meatless or vegan meals

consumed

up to

1.0

organic meals

consumed

up to

10

whole food meals

consumed

up to

75

miles

traveled by carpool

up to

97

pounds of CO2

have been saved

up to

14

disposable cups

not sent to the landfill

up to

20

plastic bottles

not sent to the landfill

up to

380

gallons of water

have been saved

up to

1,437

minutes

spent exercising

up to

1,215

minutes

of additional sleep

up to

32

more servings

of fruits and vegetables

up to

10

conversations

with people

up to

8.0

hours

volunteered

up to

7.0

minutes

spent outdoors
October 25 at 5:14 AM

Great job everyone!! This was such a great challenge!!

October 24 at 5:24 AM

Tomorrow's the last day!! Make sure you give one last great effort!!! Be Sustainable and Go Green!

October 23 at 5:34 AM

Just a couple more days!! Let's keep up the great work!

October 19 at 10:20 AM

Last night, I tried a new vegetable stew recipe using all locally sourced organic vegetables. It was great with the colder weather starting to happen in Ohio.

October 18 at 11:22 AM

One week left!! Keep up the great work!

October 17 at 8:36 PM

Kevin taking the lead again this year.
13 Team Members
Recently active team members
October 25, 2017

Completed Actions Assessment

October 25, 2017

Completed More Than One Daily Action on 10/25/17

October 23, 2017

Completed More Than One Daily Action on 10/23/17

October 23, 2017

Completed More Than One Daily Action on 10/23/17

October 17, 2017

Posted to Your Feed

October 16, 2017

Completed One Daily Action on 10/16/17

October 16, 2017

Completed One Daily Action on 10/16/17

October 16, 2017

Completed More Than One Daily Action on 10/16/17

October 16, 2017

Completed One Daily Action on 10/16/17

October 16, 2017

Completed More Than One Daily Action on 10/16/17
Competitions