October 11 - October 25, 2017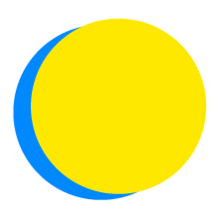 October 11 - October 25, 2017
Boston Strong
100 High Street
Points Total
0

Today

0

This Week

776

Total
Team Impact
up to

20

whole food meals

consumed

up to

15

plastic bottles

not sent to the landfill

up to

8.0

gallons of water

have been saved

up to

240

minutes

spent exercising

up to

16

more servings

of fruits and vegetables
October 25 at 2:46 PM

The best thing to come out of this whole challenge ... my 15-year-old niece decided to become a vegan and opted for consignment shopping over hanging at the mall. I have been beating this drum since birth ... now on to the youngster sister ... 

October 25 at 6:45 AM

Worked from home and purged papers, boxes and assessed what was left to be done. Hired cleaning service 2X a month to assist in keeping clutter down; considered it an investment in all areas. I won't re-buy what I simply can't find and it will help me spend more time with family and less time with the vacuum cleaner.

October 20 at 6:26 PM

Working hard to simplify, reduce, reuse, recycle. Even tried to sell jewelry I don't wear to buy something I need ... used, but necessary for winter. Took the day off from work. 

October 19 at 5:45 AM

Going strong.   Keep up the good work team.

October 18 at 10:18 AM

I made simplicity my keyword and watched my budget. I continued to record expenditures (unexpected travel threw it off). I started using a meditation app on my phone (free), Every day I have been able to meditate with others and this simple practice of discipline has helped me in other areas. I am coming into work earlier and spending a few...

October 18 at 10:13 AM

I had a family emergency that threw a lot of my efforts out the window, but I am back on board and was able to pick up a new "habit."
6 Team Members
Recently active team members
October 25, 2017

Completed More Than One Daily Action on 10/25/17

October 25, 2017

Completed One Daily Action on 10/25/17

October 25, 2017

Completed More Than One Daily Action on 10/25/17

October 24, 2017

Completed More Than One Daily Action on 10/24/17

October 19, 2017

Completed EcoPro One-Time Action

September 14, 2017

Joined a Team
Competitions