October 11 - October 25, 2017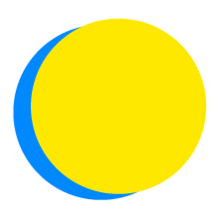 October 11 - October 25, 2017
420EastOhio
POINTS TOTAL
0

TODAY

0

THIS WEEK

1,591

TOTAL
team impact
UP TO

624

gallons of water

have been saved

UP TO

51

meatless or vegan meals

consumed

UP TO

105

miles

traveled by bus

UP TO

21

miles

traveled by foot

UP TO

960

minutes

of additional sleep

UP TO

1,110

minutes

spent exercising

UP TO

48

minutes

not spent in front of a screen

UP TO

56

plastic bottles

not sent to the landfill

UP TO

46

pounds of CO2

have been saved

UP TO

3.0

more servings

of fruits and vegetables

UP TO

12

whole food meals

consumed
October 20 at 12:29 PM

to minimize screen time I started to shut down the computer when done with daily checking. So I couldnt go right back to it as easily

October 20 at 8:49 AM

Great job, Team!! This is not easy being so mindful of all of these items daily. Has really opened my eyes.. But what a fun way to do my part for the ecosystem.

October 19 at 11:40 AM

I am so excited to do my part! #420ecochallenge

October 16 at 8:44 AM

Saying "no" to seafood is not easy...but I got this :)

October 16 at 8:42 AM

We are enjoying this!

October 14 at 6:06 PM

Great!

October 11 at 7:23 AM

great

October 11 at 7:21 AM

so far so good

October 10 at 3:24 PM

Excited about the 2017 Eco challenge!

October 10 at 3:17 PM

420 East Ohio is ready for the 2017 Eco Challenge!
26 Team Members
Recently active team members
October 25, 2017

Completed More Than One Daily Action on 10/25/17

October 24, 2017

Completed More Than One Daily Action on 10/24/17

October 24, 2017

Completed More Than One Daily Action on 10/24/17

October 23, 2017

Completed More Than One Daily Action on 10/23/17

October 20, 2017

Completed More Than One Daily Action on 10/20/17

October 20, 2017

Posted to Your Feed

October 19, 2017

Completed Actions Assessment

October 18, 2017

Completed One Daily Action on 10/18/17

October 17, 2017

Completed One Daily Action on 10/17/17

October 15, 2017

Joined a Team
Competitions