October 11 - October 25, 2017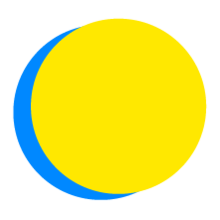 Gwen Rudolph
Points Total
0

Today

0

This Week

300

Total
Participant Impact
up to

8.0

meatless or vegan meals

consumed

up to

7.0

zero-waste meals

consumed

up to

256

gallons of water

have been saved

up to

8.0

more servings

of fruits and vegetables

up to

2.0

phone calls

made to public officials or leaders

up to

1.0

hours

volunteered
Community
Share My Actions
I will make my environmental actions visible with a lawn sign or bumper sticker, or by posting to my social media networks.
Community
Raise Money For a Nonprofit
I will raise money to support Northwest Earth Institute or another local nonprofit.
Community
Volunteer in my Community
I will volunteer 1 hour(s) in my community.
Community
Pick Up the Phone
I will make 1 phone call(s) per day to a public official or company to advocate community or planet-friendly policies.
Water
5-Minute Showers
I will save up to 20 gallons (75 L) of water each day by taking 5-minute showers.
Energy
Replace Manual Thermostats
I will replace manual thermostats with programmable ones.
Health
More Fruits and Veggies
I will eat a heart healthy diet by adding 1 cups of fruits and vegetables each day to achieve at least 4 cups per day.
Energy
Adjust the Thermostat
I will adjust my thermostat down 2 degrees from usual when I use the heat, and up 2 degrees when I use air conditioning.
Food
Cook New Recipes
I will cook a new recipe every day that features organic and/or local ingredients.
Food
Zero-Waste Cooking
I will cook 1 meal(s) with zero waste each day.
Food
Eat Meatless Meals
I will enjoy 1 meatless meal(s) per day.
Water
Conserve Toilet Water
I will save up to 12 gallons (45 L) of water a day by flushing only when necessary.
Food
Weekly Meal Planning
I will reduce food waste and save money by planning a weekly menu, only buying the ingredients I need.
Health
Avoid refined sugar
I will adopt a diet free of refined sugars, which eliminates sweetened beverages, candy, and processed foods.