October 11 - October 25, 2017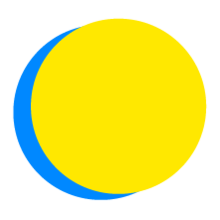 Caitlyn Howell
Points Total
0

Today

0

This Week

261

Total
Participant Impact
up to

16

disposable cups

not sent to the landfill

up to

300

gallons of water

have been saved
Simplicity
Limit Social Media
I will limit my social media use to once per day.
Water
5-Minute Showers
I will save up to 20 gallons (75 L) of water each day by taking 5-minute showers.
Waste
Use a Reusable Mug
I will avoid sending 2 disposable cup(s) to the landfill per day by using a reusable mug.
---

Oh man. And here I thought not using disposable cups would be easy. Keep forgetting to tote my mug around....and then there are those emergency diet-coke runs thru the fast-food joints....Here's hoping the next 2 days I'll remember!

---

the way I stay away from the disposable cups is find a cup that I like that really catches my attention and I keep it with me or in my area of sight

---

My, a 5" shower (water on, water off, water on) is....doable, but not all that much fun in the AM. Brrr. Gotta add a bucket to capture grey water.

---

5" showers? Eeeeek! But clearly better than my delicious 20" indulgence. Guess it goes against the challenge to do nothing but take long showers between now and Oct 11 (sigh)