October 11 - October 25, 2017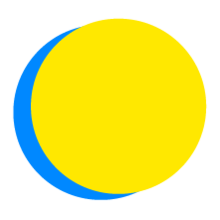 Emily Harley
Points Total
0

Today

0

This Week

442

Total
Participant Impact
up to

12

pounds of CO2

have been saved

up to

540

minutes

not spent in front of a screen

up to

370

minutes

spent exercising

up to

310

minutes

spent outdoors
Community
Share My Actions
I will make my environmental actions visible with a lawn sign or bumper sticker, or by posting to my social media networks.
Food
Buy From a Farmers Market
I will purchase produce and meat from a local farmers market or food co-op.
Health
Support Pollution Reduction
I will learn about water and air quality issues in my area, how they are impacting human and environmental health, and how I can help.
Community
Host a House Party
I will host a house party to watch a movie or present a guest speaker on an environmental issue that matters to me.
Energy
Consider Switching to an Electric Vehicle
I will research or test drive an electric car or bike.
Energy
Online Energy Audit
I will complete an online energy audit of my home, office, or dorm room and identify my next steps for saving energy.
Health
PAID FAMILY LEAVE
I will learn about paid leave and its impact on health and wellness at a personal and societal level and how I can help advocate for paid leave in my company and at the national level.
Waste
Needs vs. Wants
I will adopt a "Needs Vs. Wants" approach and only buy things I need.
Waste
Avoid Disposables
I will not use any disposable plates, cups, or utensils.
Simplicity
Work-Life Balance
I will not work more than 8 hour days each day to practice work-life balance.
Nature
Go for a Daily Walk
I will take a 10-minute walk outside each day.
Energy
Disable Screen Savers
I will disable screen savers and will put the computer to sleep instead, saving up to 28% more energy.
Simplicity
Go for a Daily Walk
I will take a walk each day.
Nature
Do Nature Activities
I will engage in nature-based activities alone, or with my family, for 30 minute(s) each day. (This can be anything from going on a walk or hike, to noticing the leaves changing color, to reading a book with nature themes.)
Health
Happiness
I will write down three things every day for two weeks that I am grateful for, or send one email every day thanking or praising someone.
Simplicity
Less Screen Time
I will replace 60 minute(s) of screen time per day with other activities.
Food
Watch a Documentary
I will watch a documentary film about food with family and friends and talk about what we learned.
Energy
Power Down the Computer
I will power down my computer and monitor when not using it for more than 2 hours, saving up to (1.1) lbs of CO2 per day that I do this.
Health
Exercise Daily
I will exercise daily for 30 minute(s) per day for two weeks.
---

I watched a documentary about food! 

---

It's on Netflix called "Consumed." It's about GMOs

---

---

I can't wait to start completing these challenges!