October 11 - October 25, 2017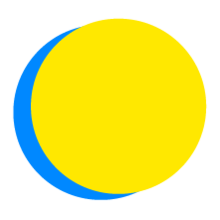 Lisa Dimmitt
"I promise to care best for all the people I walk this planet with by treating my self and our environment with the abundant gratitude I feel, not sometimes...but most often!"
Points Total
0

Today

0

This Week

371

Total
Participant Impact
up to

11

meatless or vegan meals

consumed

up to

12

whole food meals

consumed

up to

49

plastic bottles

not sent to the landfill

up to

380

gallons of water

have been saved

up to

30

more servings

of fruits and vegetables
Health
Take Control
I will develop a plan with my medical professionals to achieve my best health and live my life to the fullest.
Food
Whole Foods Diet
I will enjoy 1 meal(s) per day free of processed foods.
Health
Audit Toxic Cleaning Products in my Home
I will research toxic chemicals found in cleaning supplies and personal care products and remove them from my home.
Food
Weekly Meal Planning
I will reduce food waste and save money by planning a weekly menu, only buying the ingredients I need.
Food
Buy From a Farmers Market
I will purchase produce and meat from a local farmers market or food co-op.
Health
More Fruits and Veggies
I will eat a heart healthy diet by adding 6 cups of fruits and vegetables each day to achieve at least 4 cups per day.
Water
Use Reusable Bottles
I will use a reusable bottle and stop purchasing bottled water, saving 7 disposable plastic bottle(s) a day.
Food
Eat Meatless Meals
I will enjoy 1 meatless meal(s) per day.
Food
Visit a Local Farm
I will visit a nearby farm to pick my own fruits and veggies.
Water
5-Minute Showers
I will save up to 20 gallons (75 L) of water each day by taking 5-minute showers.
Food
Watch a Documentary
I will watch a documentary film about food with family and friends and talk about what we learned.
Health
Avoid refined sugar
I will adopt a diet free of refined sugars, which eliminates sweetened beverages, candy, and processed foods.
Water
Conserve Toilet Water
I will save up to 12 gallons (45 L) of water a day by flushing only when necessary.
Health
Happiness
I will write down three things every day for two weeks that I am grateful for, or send one email every day thanking or praising someone.
Water
Brush My Teeth Without Running Water
I will save up to 8 gallons (30 L) of water each day by turning it off while brushing my teeth.
---

Great habit changing days!  My most challenging is the SUGAR.  Lifelong horrible addiction to sugar and baked goods.  I am doing better, but not quite there yet.  Everybody have a great FALL Day! 

---