October 11 - October 25, 2017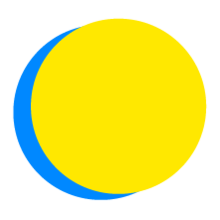 Jordan Cox
Points Total
0

Today

0

This Week

215

Total
Participant Impact
up to

336

gallons of water

have been saved
Water
5-Minute Showers
I will save up to 20 gallons (75 L) of water each day by taking 5-minute showers.
Water
Brush My Teeth Without Running Water
I will save up to 8 gallons (30 L) of water each day by turning it off while brushing my teeth.
Simplicity
Track my Purchases
I will maintain a record of all my purchases.
---

I have designated a notebook for my financials and have been logging payments, withdrawals, and deposits for each day. I also have been taking short showers. A couple of times I have left the water on while brushing my teeth, but then I remember this challenge and turn it off as soon as I remember. It only stays on for a couple seconds so I'm still saving a lot of water.

---

This morning I took a shower that was less than 5 minutes long. It was short mostly because I was late for class but I also had this challenge in mind. Last night I went to a movie and wrote down the expenses which was for the second of my three challenges. For my third, I wet my toothbrush and didn't turn it back on until I was completely done brushing.

---

I use a little 5-minute stick on timer I got from the Portland Water Bureau.  Really helps keep me moving along rather than spacing out and wasting water first thing in the morning!

---

I looked through all the challenges and was very happy with the variety and creativity of the challenges. I selected 3 that I thought I could commit do while still making a positive impact. I also selected several that I am already doing.