October 11 - October 25, 2017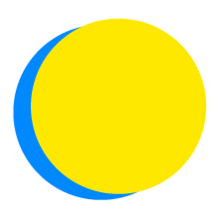 October 11 - October 25, 2017
SPC Net Impact - Water
St. Petersburg College
POINTS TOTAL
0

TODAY

0

THIS WEEK

2,337

TOTAL
team impact
UP TO

741

gallons of water

have been saved

UP TO

13

organic meals

consumed

UP TO

99

plastic bottles

not sent to the landfill
October 25 at 7:38 PM

I also had created a new challenge in Transportation, but it never appeared in mt list of actions.  I was having a lot of trouble meeting my goal of driving in a more eco-friendly fashion, but I was reminded by one of my brilliant students that I owned a Prius, which has the awesome capability of displaying the eco-friendliness of my driving...

October 16 at 7:26 PM

Today, I enjoyed the best of all worlds - easy, organic, and low cal:  Amy's Light and Lean.  Pasta was a little mushy and meatless meatballs didn't taste anything like meatballs, but they were quite tasty.  Overall, not bad...

October 14 at 8:11 PM

My household and I have been notorious for leaving on TVs and lights when we leave one space for another.  I find myself being very cognizant of turning them off this week.  Today I talked to some of the people in my house about joining the eco-challenge, and suggested they do likewise.  I find myself mentioning the eco-challenge to bangers at...

October 11 at 6:51 PM

I chose to eat one organic meal a day, and I've found it's not easy!  I am really busy, and don't have time to cook more than once a week (more or less).  I tried to find organic frozen food at my grocery store (which is really a good store), but the choices were sparse.  I'll have to go to Whole Foods.  What's more, organic food is not cheap!...
9 Team Members
Recently active team members
October 25, 2017

Posted to Your Feed

October 25, 2017

Credited %{inviter} for a Referral

October 25, 2017

Completed EcoPro One-Time Action

October 25, 2017

Recruited %{invitee}

October 16, 2017

Joined a Team

October 12, 2017

Joined a Team

October 9, 2017

Joined a Team

October 9, 2017

Added a Mission Statement

October 9, 2017

Joined a Team
Competitions