October 11 - October 25, 2017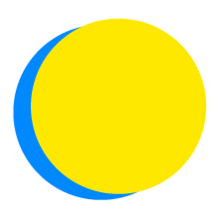 October 11 - October 25, 2017
SPC Net Impact Food Team
St. Petersburg College
POINTS TOTAL
0

TODAY

0

THIS WEEK

741

TOTAL
team impact
UP TO

40

gallons of water

have been saved

UP TO

3.0

locally sourced meals

consumed

UP TO

45

minutes

of additional sleep

UP TO

30

minutes

spent exercising

UP TO

45

minutes

not spent in front of a screen

UP TO

1.0

outdoor meal

consumed
October 22 at 11:29 AM

I took a shower today and made sure to make it less than 5 minutes to conserve water.

October 22 at 11:27 AM

I signed up for various challenges that i will make sure that I participate in on a daily basis.

October 17 at 11:50 AM

Remember team that changing one thing can make a world of difference! Lets keep it up!

October 16 at 3:16 PM

Bought food for dinner tonight from the local farmers market! 

October 12 at 2:46 PM

Zucchini and crook neck squash are being fresh picked this week in Wiamauma FL.

October 11 at 6:32 PM

My favorite meal, seafood, has many sustainable choices including farm raised tilapia from South America and Alaskan snow crab.

October 9 at 5:42 PM

Welcome to the food team!
11 Team Members
Recently active team members
October 24, 2017

Completed EcoLearner One-Time Action

October 23, 2017

Completed More Than One Daily Action on 10/23/17

October 17, 2017

Posted to Your Feed

October 16, 2017

Credited %{inviter} for a Referral

October 16, 2017

Completed More Than One Daily Action on 10/16/17

October 16, 2017

Completed Actions Assessment

October 16, 2017

Completed Actions Assessment

October 16, 2017

Completed Actions Assessment

October 11, 2017

Completed More Than One Daily Action on 10/11/17

October 9, 2017

Completed Actions Assessment
Competitions