October 11 - October 25, 2017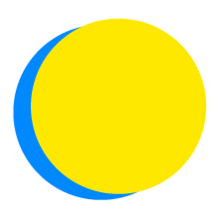 October 11 - October 25, 2017
Person of the Planet
Arlington Community Church-UCC-Person of the Planet
Points Total
0

Today

0

This Week

1,209

Total
Team Impact
up to

1.0

meatless or vegan meals

consumed

up to

32

whole food meals

consumed

up to

8.0

zero-waste meals

consumed

up to

6.0

miles

traveled by bike

up to

6.7

pounds of CO2

have been saved

up to

4.0

lightbulbs

replaced

up to

140

gallons of water

have been saved

up to

90

minutes

spent exercising

up to

56

minutes

of additional sleep

up to

3.0

more servings

of fruits and vegetables

up to

6.0

letters or emails

sent to public officials or leaders
October 25 at 7:06 PM

We couldn't claim points for using the clothesline instead of the dryer, because we've done that for a long time.  But cold-water wash is a change for us.  So far, it looks like a keeper.

October 20 at 3:38 PM

Decluttering my refrigerator is almost always an adventure. There's almost always something unrecognizable. I'm trying to practice labeling more diligently.

October 20 at 12:31 PM

Decluttering is a process and in my humble opinion, after 40+ years in the same house, just takes a LOT of time.
20 Team Members
Recently active team members
October 25, 2017

Completed More Than One Daily Action on 10/25/17

October 25, 2017

Completed More Than One Daily Action on 10/25/17

October 25, 2017

Posted to Your Feed

October 25, 2017

Completed More Than One Daily Action on 10/25/17

October 25, 2017

Completed More Than One Daily Action on 10/25/17

October 20, 2017

Posted to Your Feed

October 20, 2017

Completed One Daily Action on 10/20/17

October 17, 2017

Completed Actions Assessment

October 18, 2017

Completed Actions Assessment

October 17, 2017

Completed More Than One Daily Action on 10/17/17
Competitions