October 11 - October 25, 2017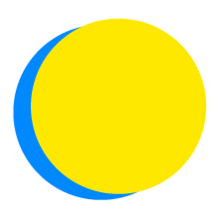 October 11 - October 25, 2017
Oregon Convention Center Operations
Oregon Convention Center
POINTS TOTAL
0

TODAY

0

THIS WEEK

1,392

TOTAL
team impact
UP TO

9.0

lightbulbs

replaced

UP TO

28

meatless or vegan meals

consumed

UP TO

180

minutes

spent exercising

UP TO

130

minutes

spent outdoors

UP TO

21

organic meals

consumed

UP TO

28

plastic bottles

not sent to the landfill
October 25 at 12:55 PM

Fun challenge

October 24 at 7:59 AM

This challenge has brought me more awareness.

October 23 at 8:43 AM

This has been a learning and growing experience.

October 20 at 7:44 AM

This weekend will be about family and friends.

October 19 at 2:14 PM

Love the smell of the rain.  Only thinking positive thoughts today.

October 18 at 8:20 AM

Today is a day I will focus on acts of kindness.

October 17 at 8:15 AM

Been a pretty successful week so far :-)

October 16 at 4:15 PM

didn't log in over the weekend, but i DID go for a hike!!

October 16 at 8:03 AM

Emptied out all the garden beds, bought some mulch and placed around all my trees and plants.  Yard looks really good and ready for the winter.

October 13 at 4:04 PM

the hardest part of this whole thing might be finding time during the day to check in on the website...
5 Team Members
Recently active team members
October 25, 2017

Completed EcoLeader One-Time Action

October 25, 2017

Posted to Your Feed

October 23, 2017

Completed Actions Assessment

October 16, 2017

Completed Actions Assessment

October 11, 2017

Completed Actions Assessment
Competitions