October 11 - October 25, 2017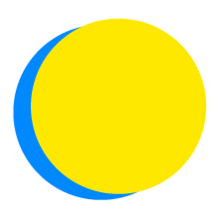 October 11 - October 25, 2017
Movationists
Moda Health
POINTS TOTAL
0

TODAY

0

THIS WEEK

882

TOTAL
team impact
UP TO

70

disposable cups

not sent to the landfill

UP TO

112

gallons of water

have been saved

UP TO

3.0

hours

volunteered

UP TO

39

miles

traveled by bike

UP TO

60

minutes

spent exercising

UP TO

270

minutes

not spent in front of a screen

UP TO

112

plastic bottles

not sent to the landfill

UP TO

56

pounds of CO2

have been saved
October 25 at 12:28 PM

Good job ladies and gentleman!

October 23 at 11:47 AM

DONT FORGET!!! Retroactive Checking-In: Miss a day? Youcan log your actions retroactively from any day during the challenge.

October 23 at 11:45 AM

Just 3 days left - we got this!

October 12 at 6:52 AM

The day has finally arrived - the start of the 2017 EcoChallenge! 

October 9 at 1:54 PM

Everyone ready, tracking begins day after tomorrow - WEDNESDAY!!!!

October 6 at 12:18 PM

Make sure everyone has logged in and chosen their EcoChallenge Actions (you can select up to 10 daily actions and 20 one-time actions). 

September 29 at 10:49 AM

The EcoChallenge platform enables our team to easily share our "aha!" moments and stories from throughout the Challenge. I encourage all of our teammates to post frequently – feed updates inspire others to take action and make a difference!

September 29 at 10:46 AM

Common wisdom says it takes at least two weeks to change a habit:  if you canstick with a new behavior for 14 days in a row, you're a lot more likely to keepit up forever. EcoChallengers share their progress and earn points for taking action. The combination of collective inspiration, camaraderie and friendly competition makes change a little...

September 29 at 10:44 AM

This challenge is to choose actions to reduce your impact and stick with them for 2 weeks. You pick your Challenge and set a goal that stretches your comfort zone and makes a difference for you, your community and the planet.

September 29 at 10:41 AM

Every day we're inching closer to "go time"  — we're now less than two weeks until the start of the 2017 EcoChallenge!   
8 Team Members
Recently active team members
October 25, 2017

Posted to Your Feed

October 25, 2017

Completed EcoLearner One-Time Action

October 25, 2017

Completed More Than One Daily Action on 10/25/17

October 11, 2017

Credited %{inviter} for a Referral

October 8, 2017

Joined a Team

September 27, 2017

Joined a Team

September 26, 2017

Completed Actions Assessment

September 23, 2017

Joined a Team
Competitions