October 11 - October 25, 2017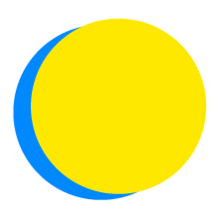 October 11 - October 25, 2017
Manhattanville College
Human Investing
Points Total
0

Today

0

This Week

4,290

Total
Team Impact
up to

130

miles

traveled by carpool

up to

197

pounds of CO2

have been saved

up to

880

minutes

spent exercising

up to

280

conversations

with people

up to

35

lightbulbs

replaced

up to

14

meatless or vegan meals

consumed

up to

54

organic meals

consumed

up to

825

minutes

spent outdoors

up to

4

pounds of paper

have been saved

up to

64

plastic bottles

not sent to the landfill

up to

45

minutes

not spent in front of a screen

up to

570

minutes

of additional sleep

up to

8

pounds

waste composted

up to

1,268

gallons of water

have been saved

up to

15

zero-waste meals

consumed
October 26 at 6:12 PM

After completing this challenge I learn that it doesn't matter if you are the only one doing something for the world because small actions make big changes!

October 25 at 3:36 PM

It was a great experience, I hope it made a difference

October 25 at 2:51 PM

Even though the challenge is over, keep doing your actions!

October 24 at 10:23 PM

The energy audit I did for my house showed that I am 90% more efficient than the houses in my area

October 23 at 7:51 AM

Start the week with a big smile. Spread love and kindness!

October 21 at 8:34 AM

I told my dad to upgrade Heating and a/c units to save on energy. 
20 Team Members
Recently active team members
October 25, 2017

Completed More Than One Daily Action on 10/25/17

October 25, 2017

Completed More Than One Daily Action on 10/25/17

October 25, 2017

Completed Actions Assessment

October 25, 2017

Completed More Than One Daily Action on 10/25/17

October 25, 2017

Completed More Than One Daily Action on 10/25/17

October 25, 2017

Completed More Than One Daily Action on 10/25/17

October 25, 2017

Completed More Than One Daily Action on 10/25/17

October 25, 2017

Completed More Than One Daily Action on 10/25/17

October 25, 2017

Completed More Than One Daily Action on 10/25/17

October 25, 2017

Posted to Your Feed
Competitions