October 11 - October 25, 2017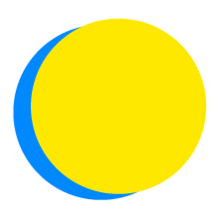 October 11 - October 25, 2017
Cambia Evergreens
Cambia Health Solutions
Cambia is a total health solutions company that is deeply rooted in a 100-year legacy of transforming the industry and the way people experience health care. And we're committed to delivering a seamless, personalized health care experience for the next 100 years.
POINTS TOTAL
0

TODAY

0

THIS WEEK

14,352

TOTAL
team impact
UP TO

29

disposable cups

not sent to the landfill

UP TO

2,719

gallons of water

have been saved

UP TO

23

hours

volunteered

UP TO

41

lightbulbs

replaced

UP TO

113

meatless or vegan meals

consumed

UP TO

12

miles

traveled by bike

UP TO

40

miles

traveled by bus

UP TO

669

minutes

of additional sleep

UP TO

2,875

minutes

spent exercising

UP TO

1,661

minutes

spent outdoors

UP TO

420

minutes

not spent in front of a screen

UP TO

39

organic meals

consumed

UP TO

115

plastic bottles

not sent to the landfill

UP TO

148

pounds of CO2

have been saved

UP TO

64

more servings

of fruits and vegetables

UP TO

12

whole food meals

consumed

UP TO

32

zero-waste meals

consumed
October 27 at 3:16 PM

I learned that doing one small thing a day for the community may seem small to me but make a big deal to someone in need.

October 27 at 8:48 AM

This may sound crazy, but I didn't know how difficult it would be to not have water running when I brush my teeth. I have wanted to make myself more aware of this & the EcoChallange was a perfect excuse to start!  I have also enjoyed my time away from "screen time". I even stretched the time to over an hour or more daily.

October 25 at 2:16 PM

I feel much better with my habits in overuse of what I refer to as convenience items.  I am striving to remember to use re-usable items rather than disposables.

October 25 at 2:10 PM

Have enjoyed participating and a good reminder of what each of us can do.

October 25 at 1:06 PM

Done!

October 25 at 1:04 PM

Trying to checkout other challenges I can do even after this is over. There are so really good ideas

October 25 at 12:58 PM

Last Day of the Challenge but I will continue to be aware of wasted energy. 

October 25 at 10:52 AM

I have been getting an hour more of sleep on work days.

October 25 at 10:51 AM

I have managed not to throw away any food for over two weeks!

October 25 at 9:13 AM

I've been wanting to cut back on sugar for awhile now, but found it hard. After two weeks of the challenge, I'm confident that I will be able to keep it up.
190 Team Members
Recently active team members
October 25, 2017

Completed More Than One Daily Action on 10/25/17

October 25, 2017

Completed More Than One Daily Action on 10/25/17

October 25, 2017

Completed One Daily Action on 10/25/17

October 25, 2017

Completed More Than One Daily Action on 10/25/17

October 25, 2017

Completed More Than One Daily Action on 10/25/17

October 25, 2017

Completed EcoPro One-Time Action

October 25, 2017

Completed More Than One Daily Action on 10/25/17

October 25, 2017

Completed One Daily Action on 10/25/17

October 25, 2017

Completed More Than One Daily Action on 10/25/17

October 25, 2017

Completed More Than One Daily Action on 10/25/17
Competitions