October 11 - October 25, 2017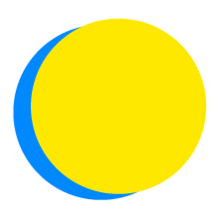 October 11 - October 25, 2017
Bureau of Development Services
City of Portland
Points Total
0

Today

0

This Week

3,370

Total
Team Impact
up to

22

meatless or vegan meals

consumed

up to

18

whole food meals

consumed

up to

1.0

zero-waste meals

consumed

up to

98

miles

traveled by bike

up to

73

pounds of CO2

have been saved

up to

180

minutes

not spent in front of a screen

up to

16

disposable cups

not sent to the landfill

up to

1.7

pounds of paper

have been saved

up to

72

plastic bottles

not sent to the landfill

up to

12

pounds

waste composted

up to

248

gallons of water

have been saved

up to

870

minutes

spent exercising

up to

240

minutes

of additional sleep

up to

705

minutes

spent outdoors
October 26 at 2:24 PM

I learned that I will do nearly anything for points.

October 25 at 1:24 PM

Last day and finishing strong!!!

October 25 at 7:42 AM

Progress is not inevitable. It is the result of choices we make together. -Barack Obama

October 24 at 7:47 PM

Started buying imperfect produce to help reduce waste and saves me money.

October 24 at 1:07 PM

A beautiful day for an afternoon walk at lunch! 

October 23 at 6:18 PM

Last few days of the challenge.  I intend to finish strong!
23 Team Members
Recently active team members
October 25, 2017

Posted to Your Feed

October 25, 2017

Completed More Than One Daily Action on 10/25/17

October 25, 2017

Completed More Than One Daily Action on 10/25/17

October 25, 2017

Completed More Than One Daily Action on 10/25/17

October 25, 2017

Posted to Your Feed

October 25, 2017

Completed More Than One Daily Action on 10/25/17

October 25, 2017

Completed More Than One Daily Action on 10/25/17

October 25, 2017

Completed More Than One Daily Action on 10/25/17

October 25, 2017

Completed More Than One Daily Action on 10/25/17

October 23, 2017

Completed EcoLearner One-Time Action
Competitions