October 11 - October 25, 2017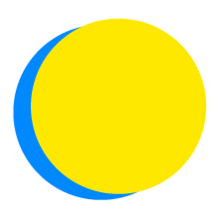 October 11 - October 25, 2017
Adventures in Thumbholes
We are a team united in protecting and preserving the outdoors we love.
Points Total
0

Today

0

This Week

1,829

Total
Team Impact
up to

1.0

locally sourced meals

consumed

up to

8.0

meatless or vegan meals

consumed

up to

24

whole food meals

consumed

up to

270

minutes

not spent in front of a screen

up to

112

gallons of water

have been saved

up to

615

minutes

spent exercising

up to

540

minutes

spent outdoors
October 25 at 7:42 AM

I read the article I'm sharing here and it hits me, I live by myself and just imagine what my sister will have to go through if something happens to me, so I started cleaning my closet and giving so many things away as well throwing things to the garbage. Thanks for the Eco-challenge experience, it was great seeing so many people committed to...

October 24 at 12:26 PM

During my morning walk, I felt so grateful for the nice weather we are having lately here in Texas. Having my dogs with me and knowing that Bruno my rescued dog is behaving better, makes me feel so happy, and just confirmed me that I love my Mother Earth and all the work we do together is worthed. 

October 23 at 2:50 PM

Not only did I step away from the computer this afternoon to take a short walk, but I also filled up my neighborhood's little free library with books.

October 23 at 12:52 PM

Since we started the Eco-Challenge I've been saving the peels and anything that can be composted. This morning I was watering my plants and the dry leaves will be included in the composting batch.  I found out last night that one lettuce head in the landfills takes 25 years to get decomposed. I haven't watched the movie, but I'm looking forward...

October 23 at 11:54 AM

As a trail runner and lover of our public lands, I give back whenever I can - this past Saturday, I spent the morning pulling ivy with friends and the Forest Park Conservancy. Lots of fun and always rewarding - even in the rain!  

October 22 at 2:44 PM

I went to Sprouts and I brought  my own bags with me and let my friend to borrow now, and she didn't use plastic for veggies. Reuse a bag my boss throw away. I reuse all I can!
16 Team Members
Recently active team members
October 25, 2017

Posted to Your Feed

October 24, 2017

Completed One Daily Action on 10/24/17

October 25, 2017

Completed One Daily Action on 10/25/17

October 23, 2017

Added a Mission Statement

October 23, 2017

Completed More Than One Daily Action on 10/23/17

October 19, 2017

Completed More Than One Daily Action on 10/19/17

October 17, 2017

Completed More Than One Daily Action on 10/17/17

October 16, 2017

Completed More Than One Daily Action on 10/16/17

October 13, 2017

Joined a Team

October 12, 2017

Completed More Than One Daily Action on 10/12/17
Competitions