October 11 - October 25, 2017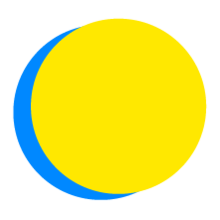 Hester Yorgey
Points Total
0

Today

0

This Week

247

Total
Participant Impact
up to

360

minutes

of additional sleep

up to

28

more servings

of fruits and vegetables
Health
More Fruits and Veggies
I will eat a heart healthy diet by adding 2 cups of fruits and vegetables each day to achieve at least 4 cups per day.
Health
Healthy Sleep
I will commit to getting 30 more minute(s) of sleep each night to achieve at least 7 hours per night.
Health
Avoid refined sugar
I will adopt a diet free of refined sugars, which eliminates sweetened beverages, candy, and processed foods.
Health
Happiness
I will write down three things every day for two weeks that I am grateful for, or send one email every day thanking or praising someone.
Simplicity
Limit Social Media
I will limit my social media use to once per day.
Nature
Explore My Area
I will explore at least one new hiking trail or nature walk in my area.
---

I failed miserably today!  Traveling in Houston - difficult to find healthy options, and no sleep.

---

I'm the laziest person I know, so I have the answers for you!!  Want more sleep?  Try a Pause Pod https://www.kickstarter.com/projects/egoistemondiale/pause-pod-your-private-pop-up-space-for-relaxation.  Want a perfectly balanced meal/snack?  Try Soylent (not Green and not made of people :)) https://www.soylent.com/.  The wave of the future is sleeping in random places and drinking Star Trek juice.

---

Traveling today through Wednesday, which makes healthy eating/sleeping more complicated.  Did ok on the eating with some extra effort, but had to get up in the wee hours to head to the airport, so epic fail on the sleeping today...

---

Managed to do all of the health ones today.. the challenge will be the sleep for me.  I just started a new early schedule, and it's hard for me to go to bed on time.  I'm getting over being sick, though, so this one is easy for me at the moment!