October 11 - October 25, 2017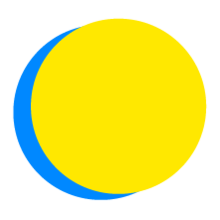 James Wulfsong
Points Total
0

Today

0

This Week

378

Total
Participant Impact
up to

11

zero-waste meals

consumed

up to

83

pounds of CO2

have been saved

up to

300

minutes

spent exercising

up to

600

minutes

of additional sleep

up to

300

minutes

spent outdoors
Simplicity
De-Clutter My Home
I will de-clutter, clean, and donate or recycle unneeded items in my home.
Simplicity
Have a Garage Sale
I will have a group garage sale with friends, family, and/or neighbors.
Health
Healthy Sleep
I will commit to getting 60 more minute(s) of sleep each night to achieve at least 7 hours per night.
Transportation
Work from Home
I will work from home 1 day(s) to avoid my commute's carbon output.
Food
Try a New Way to Prep
I will try a new method of food preparation, such as canning, pickling, or baking bread.
Simplicity
Go for a Daily Walk
I will take a walk each day.
Energy
Consider Switching to an Electric Vehicle
I will research or test drive an electric car or bike.
Food
Zero-Waste Cooking
I will cook 1 meal(s) with zero waste each day.
Nature
Go for a Daily Walk
I will take a 30-minute walk outside each day.
Waste
Complete a Recycler / Composter Training
I will sign up for a Recycler / Composter program in my area.
Waste
Use Reusable Bags
I will not accept any disposable bags when making purchases.
Waste
Reduce Unwanted Mail
I will reduce the amount of unwanted mail I receive (catalogs, phone books, etc.).
---

Other than my commute to work I was already living pretty 'green'  one thing that this challenge has really helped with is reducing waste  My trash service thinks I'm gone.  I'm down to about one bag every 3 weeks.  I bet I can get down to one a month from here easy.