October 11 - October 25, 2017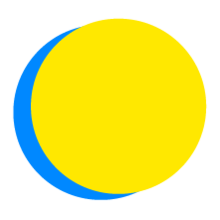 Belaynesh Worku
Points Total
0

Today

0

This Week

260

Total
Participant Impact
up to

4.0

meatless or vegan meals

consumed

up to

40

gallons of water

have been saved

up to

40

minutes

spent exercising

up to

15

minutes

of additional sleep
Energy
Turn it off
I will keep lights, electronics, and appliances turned off when not using them.
Energy
Disable Screen Savers
I will disable screen savers and will put the computer to sleep instead, saving up to 28% more energy.
Energy
Switch to Cold Water
I will switch to washing my clothes in cold water, saving up to 1,600 lbs of C02 over the course of the next year.
Energy
Upgrade Heating & Cooling Units
I will replace inefficient heating and cooling units.
Community
Involving My Children
I will involve my children in completing the actions I have selected during the challenge.
Food
Try a New Way to Prep
I will try a new method of food preparation, such as canning, pickling, or baking bread.
Water
Fix Leaky Faucets
I will fix faucets or report leaky faucets to facilities that have been wasting up to 9 gallons (34 L) of water per faucet every day.
Health
Go get a check up
I will make an appointment for my annual physical.
Water
Brush My Teeth Without Running Water
I will save up to 8 gallons (30 L) of water each day by turning it off while brushing my teeth.
Health
Audit Toxic Cleaning Products in my Home
I will research toxic chemicals found in cleaning supplies and personal care products and remove them from my home.
Health
Exercise Daily
I will exercise daily for 10 minute(s) per day for two weeks.
Food
Plant an Herb Garden
I will plant an herb garden in my home, workplace, or dorm room.
Health
Take Control
I will develop a plan with my medical professionals to achieve my best health and live my life to the fullest.
Health
Healthy Sleep
I will commit to getting 15 more minute(s) of sleep each night to achieve at least 7 hours per night.
Food
Smart Seafood Choices
I will visit seafoodwatch.org or download the app and commit to making better seafood choices for a healthier ocean.
Food
Locally-Sourced Meals
I will source 1 meal(s) per day from local producers.
Health
Know My health
I will get my Core Four Biometrics tests (blood pressure, cholesterol, blood sugar and BMI).
Food
100-Mile Diet
I'm up for a serious challenge! I will only eat food that has been raised and cultivated within a hundred-mile radius of where I live.
Food
Cook New Recipes
I will cook a new recipe every day that features organic and/or local ingredients.
Food
Eat Meatless Meals
I will enjoy 2 meatless meal(s) per day.
Food
Watch a Documentary
I will watch a documentary film about food with family and friends and talk about what we learned.