October 11 - October 25, 2017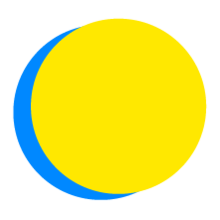 Carly Woodward
Points Total
0

Today

0

This Week

941

Total
Participant Impact
up to

720

pounds of CO2

have been saved

up to

675

minutes

spent exercising

up to

13

lightbulbs

replaced

up to

15

locally sourced meals

consumed

up to

28

meatless or vegan meals

consumed

up to

45

organic meals

consumed

up to

900

minutes

of additional sleep

up to

694

gallons of water

have been saved

up to

45

zero-waste meals

consumed
Transportation
Choose a Carbon Offset
If buying a plane ticket, I will also buy a carbon offset.
Energy
Online Energy Audit
I will complete an online energy audit of my home, office, or dorm room and identify my next steps for saving energy.
Energy
Switch to Cold Water
I will switch to washing my clothes in cold water, saving up to 1,600 lbs of C02 over the course of the next year.
Food
Advocate for More Food Options
I will advocate for local and/or organic food options at my school, grocery market, or workplace.
Health
Healthy Sleep
I will commit to getting 60 more minute(s) of sleep each night to achieve at least 7 hours per night.
Food
Choose Organic Ingredients
I will enjoy 3 meal(s) cooked with organic ingredients per day.
Community
Express My Support
I will find out who in my state makes decisions that impact the environment and express my support for more environmental actions.
Energy
Choose LED Bulbs
I will replace 13 incandescent lightbulb(s) with Energy Star-certified LED bulbs, saving up to $14 per fixture per year.
Waste
Complete a Recycler / Composter Training
I will sign up for a Recycler / Composter program in my area.
Water
Fix Leaky Faucets
I will fix faucets or report leaky faucets to facilities that have been wasting up to 9 gallons (34 L) of water per faucet every day.
Energy
Consider Switching to an Electric Vehicle
I will research or test drive an electric car or bike.
Water
Install a Low-Flow Showerhead
I will save up to 15 gallons (56 L) of water a day by installing a low-flow showerhead.
Community
Raise Money For a Nonprofit
I will raise money to support Northwest Earth Institute or another local nonprofit.
Water
5-Minute Showers
I will save up to 20 gallons (75 L) of water each day by taking 5-minute showers.
Food
Locally-Sourced Meals
I will source 1 meal(s) per day from local producers.
Energy
Disable Screen Savers
I will disable screen savers and will put the computer to sleep instead, saving up to 28% more energy.
Food
Weekly Meal Planning
I will reduce food waste and save money by planning a weekly menu, only buying the ingredients I need.
Food
Zero-Waste Cooking
I will cook 3 meal(s) with zero waste each day.
Water
Brush My Teeth Without Running Water
I will save up to 8 gallons (30 L) of water each day by turning it off while brushing my teeth.
Food
Eat Meatless Meals
I will enjoy 2 meatless meal(s) per day.
Community
Connect with a Nonprofit
I will connect with a local nonprofit, environmental or otherwise, and find out how I can get involved or become a member.
Health
Exercise Daily
I will exercise daily for 45 minute(s) per day for two weeks.
Food
Say No to Seafood
I will not eat seafood.
---

WOOHOO ECOVA 3rd place!! Moving on up! Don't forget to log your challenge on the weekend.

---

going to the store after work for my new light bulbs