October 11 - October 25, 2017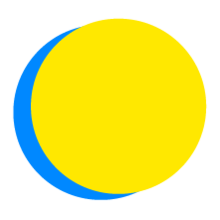 Larry Wang
Points Total
0

Today

0

This Week

388

Total
Participant Impact
up to

5.5

pounds

waste composted

up to

160

minutes

spent exercising

up to

56

minutes

of additional sleep

up to

24

more servings

of fruits and vegetables
Waste
Needs vs. Wants
I will adopt a "Needs Vs. Wants" approach and only buy things I need.
Health
Go get a check up
I will make an appointment for my annual physical.
Waste
Reduce Unwanted Mail
I will reduce the amount of unwanted mail I receive (catalogs, phone books, etc.).
Waste
Buy Food And Water Only
I will not purchase anything but food and water during the Challenge.
Health
Exercise Daily
I will exercise daily for 20 minute(s) per day for two weeks.
Waste
Compost Food Waste
I will avoid sending up to .69 lbs (.31 kg) of food waste to the landfill per day by composting my food or learning how to.
Health
Know My health
I will get my Core Four Biometrics tests (blood pressure, cholesterol, blood sugar and BMI).
Health
Eliminate Toxic Plastics
I will avoid buying toxic plastics, including polycarbonate, polystyrene and polyvinyl.
Health
Take Control
I will develop a plan with my medical professionals to achieve my best health and live my life to the fullest.
Health
Happiness
I will write down three things every day for two weeks that I am grateful for, or send one email every day thanking or praising someone.
Waste
Go Paperless
I will reduce the amount of paper mail that I receive by opting into paperless billing and subscriptions.
Health
More Fruits and Veggies
I will eat a heart healthy diet by adding 3 cups of fruits and vegetables each day to achieve at least 4 cups per day.
Waste
Use Reusable Bags
I will not accept any disposable bags when making purchases.
Waste
Buy in Bulk
I will only purchase bulk food items and avoid all single-package items.
Health
Healthy Sleep
I will commit to getting 7 more minute(s) of sleep each night to achieve at least 7 hours per night.
Energy
Switch to Cold Water
I will switch to washing my clothes in cold water, saving up to 1,600 lbs of C02 over the course of the next year.
Waste
Start Composting
I will start a compost collection at home, work, or school.