October 11 - October 25, 2017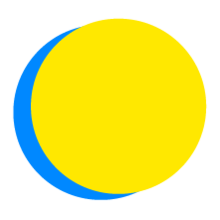 Sébastien Vigneau
Points Total
0

Today

0

This Week

82

Total
Waste
Choose Two-Sided Printing
I will save up to .21 lbs (.09 kg) of paper per day by switching from one-sided printing to two-sided.
Energy
Choose Clean/Renewable Energy
I will sign up for my utility company's clean/renewable energy option.
Nature
Enjoy the Sunrise/Sunset
I will enjoy the sunrise and/or sunset each day.
Waste
Use a Reusable Mug
I will avoid sending 1 disposable cup(s) to the landfill per day by using a reusable mug.
Nature
Go for a Daily Walk
I will take a 45-minute walk outside each day.
Health
Go get a check up
I will make an appointment for my annual physical.
Health
Exercise Daily
I will exercise daily for 30 minute(s) per day for two weeks.
Health
Know My health
I will get my Core Four Biometrics tests (blood pressure, cholesterol, blood sugar and BMI).
Simplicity
Work-Life Balance
I will not work more than 8 hour days each day to practice work-life balance.
Health
Happiness
I will write down three things every day for two weeks that I am grateful for, or send one email every day thanking or praising someone.
Simplicity
Go for a Daily Walk
I will take a walk each day.
Waste
Avoid Disposables
I will not use any disposable plates, cups, or utensils.
Nature
Explore My Area
I will explore at least one new hiking trail or nature walk in my area.
Simplicity
Track my Purchases
I will maintain a record of all my purchases.