October 11 - October 25, 2017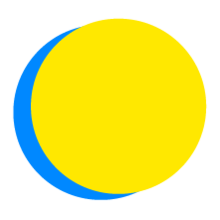 Lourdes Venancio Pena
POINTS TOTAL
0

TODAY

0

THIS WEEK

221

TOTAL
participant impact
UP TO

55

disposable cups

not sent to the landfill

UP TO

540

minutes

not spent in front of a screen

UP TO

24

plastic bottles

not sent to the landfill
Simplicity
Limit Social Media
I will limit my social media use to once per day.
Waste
Needs vs. Wants
I will adopt a "Needs Vs. Wants" approach and only buy things I need.
Food
Smart Seafood Choices
I will visit seafoodwatch.org or download the app and commit to making better seafood choices for a healthier ocean.
Food
Animal Free Diet
I will adopt a diet free of animal products.
Simplicity
Eat Mindfully
I will eat all of my meals without distractions, e.g., phone, computer, TV, or newspaper.
Food
Watch a Documentary
I will watch a documentary film about food with family and friends and talk about what we learned.
Simplicity
Less Screen Time
I will replace 60 minute(s) of screen time per day with other activities.
Waste
Avoid Disposables
I will not use any disposable plates, cups, or utensils.
Waste
Use a Reusable Water Bottle
I will keep 2 disposable plastic bottle(s) from entering the waste stream by using a reusable water bottle.
Food
Cook New Recipes
I will cook a new recipe every day that features organic and/or local ingredients.
Waste
Use a Reusable Mug
I will avoid sending 5 disposable cup(s) to the landfill per day by using a reusable mug.
Reflection, encouragement, and relationship building are all important aspects of getting a new habit to stick.
Share thoughts, encourage others, and reinforce positive new habits on the Feed.
To get started, share "your why." Why did you join the challenge and choose the actions you did?
---

We have a Keurig Machine at our office, unfortunately the Keurig pods are not recyclable or biodegradable. We purchased a reusable K-cup filter to reduce our plastic waste! :)