October 11 - October 25, 2017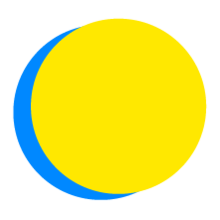 Christopher Toles
Points Total
0

Today

0

This Week

210

Total
Participant Impact
up to

5.5

pounds of CO2

have been saved
Energy
Power Down the Computer
I will power down my computer and monitor when not using it for more than 2 hours, saving up to (1.1) lbs of CO2 per day that I do this.
Energy
Heat and Cool Naturally
I will naturally heat and cool my house, office, or dorm room by opening or closing my windows, curtains, and blinds, and by using fans.
Energy
Turn it off
I will keep lights, electronics, and appliances turned off when not using them.
Energy
Choose Clean/Renewable Energy
I will sign up for my utility company's clean/renewable energy option.
---

This has been a great way to give me focus.  I am now more conscious of when I leave a light on in a room none of us are in and I've bought a surge-protector with a switch for my laptop charger so I wouldn't have to remember to unplug it (to avoid "vampire power draw" for the unused charger).  I am also in the process of changing over old CFL's for even more energy efficient LED bulbs.

---

When we first moved to Corvallis a  year ago we installed a 5.1kW solar photovoltaic system.  We have a small electric car (Smart fortwo) and after starting the challenge here I have attempted to charge my car more at home (relying on solar excess kWh than using the charging station at work).  This should keep it carbon neutral.

---

I'm very impressed, Chris, with what you've set up for your family.  Kudos to you!