October 11 - October 25, 2017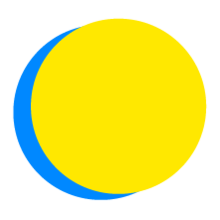 Thomas Sweeney
POINTS TOTAL
0

TODAY

0

THIS WEEK

27

TOTAL
Waste
Buy in Bulk
I will only purchase bulk food items and avoid all single-package items.
Health
Healthy Sleep
I will commit to getting 60 more minute(s) of sleep each night to achieve at least 7 hours per night.
Waste
Needs vs. Wants
I will adopt a "Needs Vs. Wants" approach and only buy things I need.
Community
Sign a Petition
I will sign a petition in support of an environmental or social initiative in my state.
Waste
Buy Food And Water Only
I will not purchase anything but food and water during the Challenge.
Energy
Power Down the Computer
I will power down my computer and monitor when not using it for more than 2 hours, saving up to (1.1) lbs of CO2 per day that I do this.
Health
Exercise Daily
I will exercise daily for 30 minute(s) per day for two weeks.
Transportation
Go by Bike
I will commute by bike 5 mile(s) per day and avoid sending up to 4.67 lbs of CO2 into Earth's atmosphere.
Community
Host a House Party
I will host a house party to watch a movie or present a guest speaker on an environmental issue that matters to me.
Transportation
Use Public Transit
I will use public transit 10 mile(s) per day and avoid sending up to 3.65 lbs of CO2 into Earth's atmosphere.
Community
Meet My Neighbors
I will meet 1 new neighbor(s) per day.
Health
Audit Toxic Cleaning Products in my Home
I will research toxic chemicals found in cleaning supplies and personal care products and remove them from my home.
Reflection, encouragement, and relationship building are all important aspects of getting a new habit to stick.
Share thoughts, encourage others, and reinforce positive new habits on the Feed.
To get started, share "your why." Why did you join the challenge and choose the actions you did?