October 11 - October 25, 2017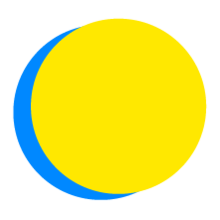 Kayla Swanson
Points Total
0

Today

0

This Week

15

Total
Water
Fix Leaky Faucets
I will fix faucets or report leaky faucets to facilities that have been wasting up to 9 gallons (34 L) of water per faucet every day.
Water
Use Reusable Bottles
I will use a reusable bottle and stop purchasing bottled water, saving 8 disposable plastic bottle(s) a day.
Water
5-Minute Showers
I will save up to 20 gallons (75 L) of water each day by taking 5-minute showers.
Water
Brush My Teeth Without Running Water
I will save up to 8 gallons (30 L) of water each day by turning it off while brushing my teeth.
---

For the past two weeks I have been taking five minute showers and I feel really good about the amount of water I'm saving!!

---

I've been using a water bottle for two weeks now, while I used to but a pack of plastic water bottles and just throw them away every time I was done with them. I realized that buying one water bottle and filling it up is a lot cheaper and better for the environment.