October 11 - October 25, 2017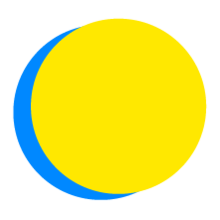 Jean SUNG
Points Total
0

Today

0

This Week

446

Total
Participant Impact
up to

180

minutes

of additional sleep

up to

10

zero-waste meals

consumed
Waste
Needs vs. Wants
I will adopt a "Needs Vs. Wants" approach and only buy things I need.
Food
Try a New Way to Prep
I will try a new method of food preparation, such as canning, pickling, or baking bread.
Food
Zero-Waste Cooking
I will cook 1 meal(s) with zero waste each day.
Food
Cook New Recipes
I will cook a new recipe every day that features organic and/or local ingredients.
Simplicity
Buy Only What I Need
I will not buy anything except items required for health and safety.
Waste
Compost Food Waste
I will avoid sending up to .69 lbs (.31 kg) of food waste to the landfill per day by composting my food or learning how to.
Nature
Explore My Area
I will explore at least one new hiking trail or nature walk in my area.
Waste
Start Composting
I will start a compost collection at home, work, or school.
Health
Healthy Sleep
I will commit to getting 30 more minute(s) of sleep each night to achieve at least 7 hours per night.
Food
Watch a Documentary
I will watch a documentary film about food with family and friends and talk about what we learned.
Waste
Buy in Bulk
I will only purchase bulk food items and avoid all single-package items.
Waste
Buy Food And Water Only
I will not purchase anything but food and water during the Challenge.
Health
Audit Toxic Cleaning Products in my Home
I will research toxic chemicals found in cleaning supplies and personal care products and remove them from my home.
Waste
Go Paperless
I will reduce the amount of paper mail that I receive by opting into paperless billing and subscriptions.
Waste
Avoid Disposables
I will not use any disposable plates, cups, or utensils.
Food
Weekly Meal Planning
I will reduce food waste and save money by planning a weekly menu, only buying the ingredients I need.
Health
Support Pollution Reduction
I will learn about water and air quality issues in my area, how they are impacting human and environmental health, and how I can help.