October 11 - October 25, 2017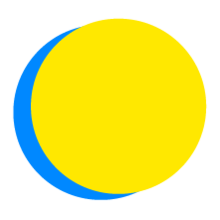 Myrna Strong
Points Total
0

Today

0

This Week

459

Total
Participant Impact
up to

14

zero-waste meals

consumed

up to

448

gallons of water

have been saved
Water
5-Minute Showers
I will save up to 20 gallons (75 L) of water each day by taking 5-minute showers.
Waste
Use Reusable Bags
I will not accept any disposable bags when making purchases.
Nature
Enjoy the Sunrise/Sunset
I will enjoy the sunrise and/or sunset each day.
Food
Zero-Waste Cooking
I will cook 1 meal(s) with zero waste each day.
Food
Smart Seafood Choices
I will visit seafoodwatch.org or download the app and commit to making better seafood choices for a healthier ocean.
Simplicity
Have a Garage Sale
I will have a group garage sale with friends, family, and/or neighbors.
Water
Conserve Toilet Water
I will save up to 12 gallons (45 L) of water a day by flushing only when necessary.
Waste
Recycle Everything I Can
I will recycle all materials that are accepted by local haulers or drop stations in my community.
Food
Try a New Way to Prep
I will try a new method of food preparation, such as canning, pickling, or baking bread.
Waste
Visit a Waste Management Facility
I will visit a local dump/transfer station, material recovery facility, and/or landfill to learn about the waste stream.
Waste
Use Reusable Containers
I will only use reusable containers for my lunches at work or school.
Food
Advocate for More Food Options
I will advocate for local and/or organic food options at my school, grocery market, or workplace.
Health
Go get a check up
I will make an appointment for my annual physical.
Health
Happiness
I will write down three things every day for two weeks that I am grateful for, or send one email every day thanking or praising someone.
Food
Whole Foods Diet
I will enjoy 3 meal(s) per day free of processed foods.
Waste
Find Local Recycling Depots
I will find out where to recycle the recyclable items that I can't put in my curbside bin.
Community
Connect with a Nonprofit
I will connect with a local nonprofit, environmental or otherwise, and find out how I can get involved or become a member.
Create Your Own Action
Walking
Walk 30 minuih
---

I've been a recycler for years. Does that count? Easy challenge!

---

Hi Myrna--  Just wanted you to know that you are our 3rd Place winner in the Los Alamos EcoChallenge!  We have prizes (including cash :-)  for you, and would love to see you at our Awards Celebration on Friday, Nov. 3, 7 pm at Fuller Lodge (during the Recycle Fashion Show). 

If you cannot make this event, please let me know, and we'll arrange another way to get your prizes to you. You can email me at sueb@pajaritoeec.org  or call me at 412-9450 (leave a message if I don't answer.)

Congratulations on a job well done!  

---

Yes, click the "I already do this" button. You can get points for the great things you have been doing!