October 11 - October 25, 2017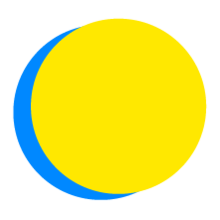 Jemma Stromwick
POINTS TOTAL
0

TODAY

0

THIS WEEK

270

TOTAL
participant impact
UP TO

100

gallons of water

have been saved

UP TO

140

minutes

not spent in front of a screen

UP TO

4.0

outdoor meals

consumed
Transportation
Car Share
I will sign up for a car-sharing service, or organize car sharing with my neighbors, to cut down on the number of vehicles on the road.
Simplicity
Limit Social Media
I will limit my social media use to once per day.
Water
5-Minute Showers
I will save up to 20 gallons (75 L) of water each day by taking 5-minute showers.
Water
Brush My Teeth Without Running Water
I will save up to 8 gallons (30 L) of water each day by turning it off while brushing my teeth.
Simplicity
Go for a Daily Walk
I will take a walk each day.
Food
Say No to Seafood
I will not eat seafood.
Food
Animal Free Diet
I will adopt a diet free of animal products.
Community
Connect with a Nonprofit
I will connect with a local nonprofit, environmental or otherwise, and find out how I can get involved or become a member.
Simplicity
Less Screen Time
I will replace 20 minute(s) of screen time per day with other activities.
Nature
Eat Meals Outside
I will eat 1 meal(s) outside each day.
Simplicity
De-Clutter My Home
I will de-clutter, clean, and donate or recycle unneeded items in my home.
Energy
Disable Screen Savers
I will disable screen savers and will put the computer to sleep instead, saving up to 28% more energy.
Energy
Switch to Cold Water
I will switch to washing my clothes in cold water, saving up to 1,600 lbs of C02 over the course of the next year.
Energy
Turn it off
I will keep lights, electronics, and appliances turned off when not using them.
Reflection, encouragement, and relationship building are all important aspects of getting a new habit to stick.
Share thoughts, encourage others, and reinforce positive new habits on the Feed.
To get started, share "your why." Why did you join the challenge and choose the actions you did?