October 11 - October 25, 2017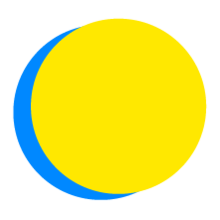 Susan Spencer
Points Total
0

Today

0

This Week

1,246

Total
Participant Impact
up to

15

meatless or vegan meals

consumed

up to

15

organic meals

consumed

up to

30

disposable cups

not sent to the landfill

up to

15

plastic bottles

not sent to the landfill

up to

10

pounds

waste composted

up to

0.0

gallons of water

have been saved

up to

450

minutes

spent exercising

up to

10

conversations

with people

up to

4.0

hours

volunteered
Food
Buy From a Farmers Market
I will purchase produce and meat from a local farmers market or food co-op.
Health
Take Control
I will develop a plan with my medical professionals to achieve my best health and live my life to the fullest.
Health
Audit Toxic Cleaning Products in my Home
I will research toxic chemicals found in cleaning supplies and personal care products and remove them from my home.
Food
Try a New Way to Prep
I will try a new method of food preparation, such as canning, pickling, or baking bread.
Community
Host a House Party
I will host a house party to watch a movie or present a guest speaker on an environmental issue that matters to me.
Food
Choose Organic Ingredients
I will enjoy 1 meal(s) cooked with organic ingredients per day.
Waste
Complete a Recycler / Composter Training
I will sign up for a Recycler / Composter program in my area.
Energy
Turn it off
I will keep lights, electronics, and appliances turned off when not using them.
Water
Mulch the Base of Trees and Plants
I will prevent water runoff and increase absorbency.
Energy
Consider Switching to an Electric Vehicle
I will research or test drive an electric car or bike.
Health
Avoid refined sugar
I will adopt a diet free of refined sugars, which eliminates sweetened beverages, candy, and processed foods.
Waste
Use a Reusable Mug
I will avoid sending 2 disposable cup(s) to the landfill per day by using a reusable mug.
Health
Exercise Daily
I will exercise daily for 30 minute(s) per day for two weeks.
Food
Eat Meatless Meals
I will enjoy 1 meatless meal(s) per day.
Waste
Recycle Everything I Can
I will recycle all materials that are accepted by local haulers or drop stations in my community.
Water
Eco-friendly Gardening
I will plant native species, landscape with water-efficient plants, and use eco-friendly fertilizers.
Waste
Compost Food Waste
I will avoid sending up to .69 lbs (.31 kg) of food waste to the landfill per day by composting my food or learning how to.
Community
Volunteer in my Community
I will volunteer 4 hour(s) in my community.
Food
Plant an Herb Garden
I will plant an herb garden in my home, workplace, or dorm room.
Water
Insulate Water Pipes and Water Heater
I will avoid wasting water while waiting for the shower or sink to heat up.
Waste
Visit a Waste Management Facility
I will visit a local dump/transfer station, material recovery facility, and/or landfill to learn about the waste stream.
Energy
Replace Manual Thermostats
I will replace manual thermostats with programmable ones.
Waste
Find Local Recycling Depots
I will find out where to recycle the recyclable items that I can't put in my curbside bin.
Water
Install a Low-Flow Showerhead
I will save up to 15 gallons (56 L) of water a day by installing a low-flow showerhead.
Waste
Start Composting
I will start a compost collection at home, work, or school.
Energy
Adjust the Thermostat
I will adjust my thermostat down 2 degrees from usual when I use the heat, and up 2 degrees when I use air conditioning.
Energy
Switch to Cold Water
I will switch to washing my clothes in cold water, saving up to 1,600 lbs of C02 over the course of the next year.
Health
Know My health
I will get my Core Four Biometrics tests (blood pressure, cholesterol, blood sugar and BMI).
Water
Use Reusable Bottles
I will use a reusable bottle and stop purchasing bottled water, saving 1 disposable plastic bottle(s) a day.
Water
Ditch the Lawn
I will replace my lawn with a drought-tolerant landscape and save the water, money, and time I used to spend cutting the grass.