October 11 - October 25, 2017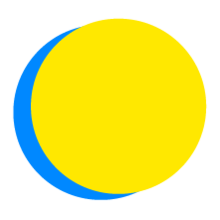 Scott Smith
Points Total
0

Today

0

This Week

740

Total
Participant Impact
up to

122

pounds of CO2

have been saved

up to

3

disposable cups

not sent to the landfill

up to

9

meatless or vegan meals

consumed

up to

12

organic meals

consumed

up to

33

plastic bottles

not sent to the landfill

up to

10

hours

volunteered

up to

16

whole food meals

consumed
Food
Join a Local CSA
I will sign up for a local CSA (Consumer-supported Agriculture).
Community
Volunteer in my Community
I will volunteer 10 hour(s) in my community.
Transportation
Work from Home
I will work from home 1 day(s) to avoid my commute's carbon output.
Food
Advocate for More Food Options
I will advocate for local and/or organic food options at my school, grocery market, or workplace.
Community
Connect with a Nonprofit
I will connect with a local nonprofit, environmental or otherwise, and find out how I can get involved or become a member.
Waste
Reduce Unwanted Mail
I will reduce the amount of unwanted mail I receive (catalogs, phone books, etc.).
Health
Support Pollution Reduction
I will learn about water and air quality issues in my area, how they are impacting human and environmental health, and how I can help.
Transportation
Drive Less
I will cut my car trip mileage by only taking necessary trips.
Energy
Choose Clean/Renewable Energy
I will sign up for my utility company's clean/renewable energy option.
Water
Fix Leaky Faucets
I will fix faucets or report leaky faucets to facilities that have been wasting up to 9 gallons (34 L) of water per faucet every day.
Energy
Disable Screen Savers
I will disable screen savers and will put the computer to sleep instead, saving up to 28% more energy.
Community
Raise Money For a Nonprofit
I will raise money to support Northwest Earth Institute or another local nonprofit.
Health
Go get a check up
I will make an appointment for my annual physical.
Health
PAID FAMILY LEAVE
I will learn about paid leave and its impact on health and wellness at a personal and societal level and how I can help advocate for paid leave in my company and at the national level.
Energy
Switch to Cold Water
I will switch to washing my clothes in cold water, saving up to 1,600 lbs of C02 over the course of the next year.
Health
Take Control
I will develop a plan with my medical professionals to achieve my best health and live my life to the fullest.
Food
Buy From a Farmers Market
I will purchase produce and meat from a local farmers market or food co-op.
Food
Visit a Local Farm
I will visit a nearby farm to pick my own fruits and veggies.
Food
Choose Organic Ingredients
I will enjoy 1 meal(s) cooked with organic ingredients per day.
Energy
Consider Switching to an Electric Vehicle
I will research or test drive an electric car or bike.
Simplicity
Eat Mindfully
I will eat all of my meals without distractions, e.g., phone, computer, TV, or newspaper.
Simplicity
Limit Social Media
I will limit my social media use to once per day.
Waste
Use a Reusable Mug
I will avoid sending 1 disposable cup(s) to the landfill per day by using a reusable mug.
Waste
Use a Reusable Water Bottle
I will keep 3 disposable plastic bottle(s) from entering the waste stream by using a reusable water bottle.
Energy
Power Down the Computer
I will power down my computer and monitor when not using it for more than 2 hours, saving up to (1.1) lbs of CO2 per day that I do this.
Food
Watch a Documentary
I will watch a documentary film about food with family and friends and talk about what we learned.
Food
Eat Meatless Meals
I will enjoy 1 meatless meal(s) per day.
Food
Whole Foods Diet
I will enjoy 2 meal(s) per day free of processed foods.