October 11 - October 25, 2017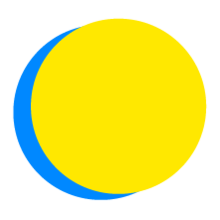 Marissa Shoemaker
POINTS TOTAL
0

TODAY

0

THIS WEEK

29

TOTAL
Waste
Carry my Trash
I will carry all of my unrecyclable, non-compostable trash with me to raise my awareness of how much I send to the landfill.
Waste
Choose Two-Sided Printing
I will save up to .21 lbs (.09 kg) of paper per day by switching from one-sided printing to two-sided.
Health
Eliminate Toxic Plastics
I will avoid buying toxic plastics, including polycarbonate, polystyrene and polyvinyl.
Food
Try a New Way to Prep
I will try a new method of food preparation, such as canning, pickling, or baking bread.
Simplicity
Eat Mindfully
I will eat all of my meals without distractions, e.g., phone, computer, TV, or newspaper.
Energy
Power Down the Computer
I will power down my computer and monitor when not using it for more than 2 hours, saving up to (1.1) lbs of CO2 per day that I do this.
Waste
Use Reusable Bags
I will not accept any disposable bags when making purchases.
Energy
Switch to Cold Water
I will switch to washing my clothes in cold water, saving up to 1,600 lbs of C02 over the course of the next year.
Simplicity
Go for a Daily Walk
I will take a walk each day.
Simplicity
Limit Social Media
I will limit my social media use to once per day.
Community
Involving My Children
I will involve my children in completing the actions I have selected during the challenge.
Health
Happiness
I will write down three things every day for two weeks that I am grateful for, or send one email every day thanking or praising someone.
Food
Watch a Documentary
I will watch a documentary film about food with family and friends and talk about what we learned.
Reflection, encouragement, and relationship building are all important aspects of getting a new habit to stick.
Share thoughts, encourage others, and reinforce positive new habits on the Feed.
To get started, share "your why." Why did you join the challenge and choose the actions you did?
---

After moving 20 miles away and losing my ability to commute by bike, I joined a CSA and have made it my goal to only prepare foods with the meats and produce that I receive from my local CSA. I am looking forward to adding to my life less waste and less plastic.