October 11 - October 25, 2017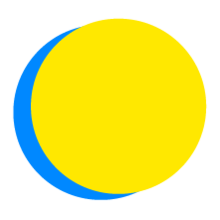 Nagore Shah
POINTS TOTAL
0

TODAY

0

THIS WEEK

1,311

TOTAL
participant impact
UP TO

915

gallons of water

have been saved

UP TO

3.0

lightbulbs

replaced

UP TO

0.0

meatless or vegan meals

consumed

UP TO

720

miles

traveled by bike

UP TO

720

miles

traveled by bus

UP TO

150

miles

traveled by foot

UP TO

150

plastic bottles

not sent to the landfill

UP TO

844

pounds of CO2

have been saved

UP TO

45

whole food meals

consumed

UP TO

0.0

zero-waste meals

consumed
Energy
Online Energy Audit
I will complete an online energy audit of my home, office, or dorm room and identify my next steps for saving energy.
Energy
Switch to Cold Water
I will switch to washing my clothes in cold water, saving up to 1,600 lbs of C02 over the course of the next year.
Water
Install a Low-Flow Showerhead
I will save up to 15 gallons (56 L) of water a day by installing a low-flow showerhead.
Energy
Choose Clean/Renewable Energy
I will sign up for my utility company's clean/renewable energy option.
Food
Eat Meatless Meals
I will enjoy 0 meatless meal(s) per day.
Water
Mulch the Base of Trees and Plants
I will prevent water runoff and increase absorbency.
Energy
Consider Switching to an Electric Vehicle
I will research or test drive an electric car or bike.
Energy
Choose LED Bulbs
I will replace 3 incandescent lightbulb(s) with Energy Star-certified LED bulbs, saving up to $14 per fixture per year.
Water
Conserve Toilet Water
I will save up to 12 gallons (45 L) of water a day by flushing only when necessary.
Transportation
Use Public Transit
I will use public transit 48 mile(s) per day and avoid sending up to 7.87 lbs of CO2 into Earth's atmosphere.
Energy
Upgrade My Windows
I will upgrade the windows or weatherstripping in my home or office to reduce air leaks and save on energy costs.
Water
Install a Toilet Tank Bank
I will reduce the amount of water flushed and save up to 11 gallons (41 L) of water per day by installing a toilet tank bank.
Water
Eco-friendly Gardening
I will plant native species, landscape with water-efficient plants, and use eco-friendly fertilizers.
Water
Collect Rain Water
I will create a rain garden or bioswale, or use rain barrels to collect water for outdoor watering needs.
Transportation
Work from Home
I will work from home 1 day(s) to avoid my commute's carbon output.
Energy
Disable Screen Savers
I will disable screen savers and will put the computer to sleep instead, saving up to 28% more energy.
Transportation
Go by Bike
I will commute by bike 48 mile(s) per day and avoid sending up to 35.23 lbs of CO2 into Earth's atmosphere.
Water
Install Greywater Catchment
I will install a greywater catchment system in my home.
Energy
Replace Manual Thermostats
I will replace manual thermostats with programmable ones.
Energy
Upgrade Heating & Cooling Units
I will replace inefficient heating and cooling units.
Food
Zero-Waste Cooking
I will cook 0 meal(s) with zero waste each day.
Water
5-Minute Showers
I will save up to 20 gallons (75 L) of water each day by taking 5-minute showers.
Water
Fix Leaky Faucets
I will fix faucets or report leaky faucets to facilities that have been wasting up to 9 gallons (34 L) of water per faucet every day.
Water
Use Reusable Bottles
I will use a reusable bottle and stop purchasing bottled water, saving 10 disposable plastic bottle(s) a day.
Energy
Use an Energy Meter
I will use an energy meter to monitor my energy use and identify opportunities to save power.
Water
Brush My Teeth Without Running Water
I will save up to 8 gallons (30 L) of water each day by turning it off while brushing my teeth.
Water
Ditch the Lawn
I will replace my lawn with a drought-tolerant landscape and save the water, money, and time I used to spend cutting the grass.
Transportation
Walk Instead
I will walk 10 mile(s) per day instead of driving and avoid sending up to 8.04 lbs of CO2 into Earth's atmosphere.
Food
Whole Foods Diet
I will enjoy 3 meal(s) per day free of processed foods.
Water
Insulate Water Pipes and Water Heater
I will avoid wasting water while waiting for the shower or sink to heat up.
Create Your Own Action
Reduce flush water by 10 Litres/week
conserve water
Reflection, encouragement, and relationship building are all important aspects of getting a new habit to stick.
Share thoughts, encourage others, and reinforce positive new habits on the Feed.
To get started, share "your why." Why did you join the challenge and choose the actions you did?