October 11 - October 25, 2017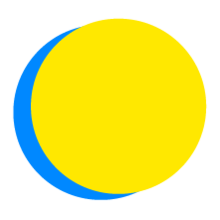 Lana Salem
Points Total
0

Today

0

This Week

216

Total
Participant Impact
up to

4.0

plastic bottles

not sent to the landfill

up to

1.4

pounds

waste composted

up to

77

gallons of water

have been saved
Nature
Explore My Area
I will explore at least one new hiking trail or nature walk in my area.
Waste
Compost Food Waste
I will avoid sending up to .69 lbs (.31 kg) of food waste to the landfill per day by composting my food or learning how to.
Water
Eco-friendly Gardening
I will plant native species, landscape with water-efficient plants, and use eco-friendly fertilizers.
Water
Use Reusable Bottles
I will use a reusable bottle and stop purchasing bottled water, saving 4 disposable plastic bottle(s) a day.
Water
Install a Toilet Tank Bank
I will reduce the amount of water flushed and save up to 11 gallons (41 L) of water per day by installing a toilet tank bank.
---

I am still in the process of buying/building my own worm compost to have at home but in the meantime I have been saving compostable scraps in my freezer (to avoid any bad smell) and I plan on taking them to a local community garden to add to their compost. I think this is a nice way to compost for people who do not want to deal with the set up and maintenance of an indoor composting system. 

---

I live by the Willamette and normally I walk my dog along the river but only go so far on the trail. Yesterday I went father than I usually do and discovered some really beautiful views. I will start going father whenever I have the time to now! It's interesting that there are so many things I haven't seen just right in my neighborhood and I definitely would like to explore more. 

---

I purchased a reusable water bottle from Target. It's by the company Swell and its a metal bottle that keeps things cold. I have created much less trash at work by not having to get plastic cups every time I need water and plus I always have a nice cold water now! I would definitely recommend this company if anyone is interested in purchasing an ecofriendly water bottle (: I think everyone should have one.