October 11 - October 25, 2017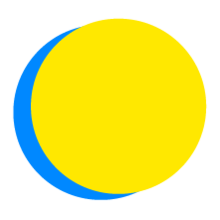 Katie Salazar
POINTS TOTAL
0

TODAY

0

THIS WEEK

12

TOTAL
Health
Audit Toxic Cleaning Products in my Home
I will research toxic chemicals found in cleaning supplies and personal care products and remove them from my home.
Energy
Switch to Cold Water
I will switch to washing my clothes in cold water, saving up to 1,600 lbs of C02 over the course of the next year.
Health
Join a Quit-Smoking Program
I will join a smoking cessation program, and stick with it during the challenge, cutting out harmful air pollutants while improving my own health.
Health
Go get a check up
I will make an appointment for my annual physical.
Energy
Choose LED Bulbs
I will replace 5 incandescent lightbulb(s) with Energy Star-certified LED bulbs, saving up to $14 per fixture per year.
Reflection, encouragement, and relationship building are all important aspects of getting a new habit to stick.
Share thoughts, encourage others, and reinforce positive new habits on the Feed.
To get started, share "your why." Why did you join the challenge and choose the actions you did?