October 11 - October 25, 2017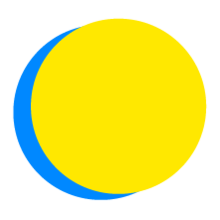 MICHAEL RYCHENER
Points Total
0

Today

0

This Week

327

Total
Participant Impact
up to

1

pounds of CO2

have been saved

up to

1

disposable cups

not sent to the landfill

up to

4

lightbulbs

replaced

up to

1

plastic bottles

not sent to the landfill

up to

0

pounds

waste composted
Waste
Use a Reusable Mug
I will avoid sending 1 disposable cup(s) to the landfill per day by using a reusable mug.
Energy
Choose LED Bulbs
I will replace 4 incandescent lightbulb(s) with Energy Star-certified LED bulbs, saving up to $14 per fixture per year.
Energy
Install Alternative Energy
I will install alternative energy systems, such as solar electric systems or solar water heaters.
Waste
Use Reusable Containers
I will only use reusable containers for my lunches at work or school.
Transportation
Advocate for Greener Vehicles
I will assess the vehicles used by my company or college and advocate for a purchasing policy focused on fuel-efficient vehicles.
Energy
Use an Energy Meter
I will use an energy meter to monitor my energy use and identify opportunities to save power.
Energy
Power Down the Computer
I will power down my computer and monitor when not using it for more than 2 hours, saving up to (1.1) lbs of CO2 per day that I do this.
Waste
Compost Food Waste
I will avoid sending up to .69 lbs (.31 kg) of food waste to the landfill per day by composting my food or learning how to.
Waste
Recycle Everything I Can
I will recycle all materials that are accepted by local haulers or drop stations in my community.
Waste
Needs vs. Wants
I will adopt a "Needs Vs. Wants" approach and only buy things I need.
Waste
Use a Reusable Water Bottle
I will keep 1 disposable plastic bottle(s) from entering the waste stream by using a reusable water bottle.
Energy
Choose Clean/Renewable Energy
I will sign up for my utility company's clean/renewable energy option.
Energy
Consider Switching to an Electric Vehicle
I will research or test drive an electric car or bike.
Waste
Lobby for Reusables
I will lobby my workplace to have reusable dishes and silverware in order to minimize disposables.
Waste
Find Local Recycling Depots
I will find out where to recycle the recyclable items that I can't put in my curbside bin.
Energy
Replace Manual Thermostats
I will replace manual thermostats with programmable ones.
Transportation
Drive Less
I will cut my car trip mileage by only taking necessary trips.
Energy
Turn it off
I will keep lights, electronics, and appliances turned off when not using them.